Tricky Maths - Unity 2D Complete Project
Tricky Maths - Unity 2D Complete Project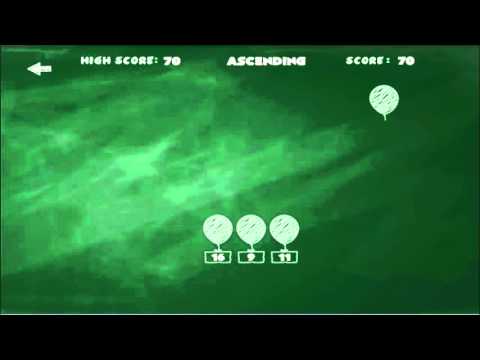 Maths games and apps have always been on the top charts when we look at the educational category of Google Play Store or iOS App Store. And so therefore we are here with mini game which can make kids learn maths the easy way.
This little project of maths game can make kids learn about ascending numbers, descending numbers, prime numbers ,odd numbers etc with the help of multiple game modes. Reskinning this project is also very easy choose your theme change the graphics and then finally rollout your app on stores.
Here are the features:
Made in Unity – can be exported to all stores Unity Supports;
Made in Unity Free – you need not Unity Pro for this code;
Compatible with Unity 5 as of now;
Coded bug-free in C# Language;
iOS 64 bit compatible;
iOS 8 and Android Lollipop Compatible;
Smart Game Rating button;
Facebook Like Button;
Sound Toggle Button;
The documentation is included with project to ease out the process of reskin. You do not require any special skills to reskin this project just some basic knowledge of a designing tool and Unity 3D.
Customer Reviews
Popsand
"Unable to download"
There is no download link for me to download the code. Please fix it!
Sandra
"Well Developed code "
Cool concept, works smoothly, not much of a pain to launch, well developed code :)