Traffic Racer Clone Game/App Source Code - 3D Racing Game Made In Unity Complete Project
Traffic Racer Clone Game/App Source Code - 3D Racing Game Made In Unity Complete Project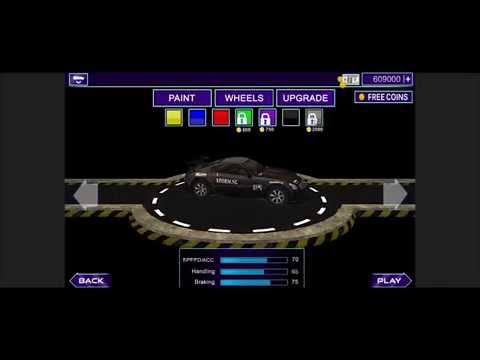 We are proud to present to you today an awesome source code which will BLOW YOUR MIND!
Hands down, you will never get such quality project anywhere else other than GameGorillaz.com.
At GG we have always believed to give our clients a mix of everything. From small sized codes to larger racing games like this one, as we understand that when our clients want to scale up, they know where to come.
We have already mentioned a lot of stuff about this project in the video above, and if you would like to test drive this baby.
Check it out here:
Here are the Features of this Project:
Cross Platform Compatible.
Endless Reskin Capabalities.
5 Super Cars to Drive (With In App Purchase Integrated on some cars)
Each car has 5 color combinations (With In App Purchase Integrated on some colors)
8 Alloy Wheels to customize your car with (With In App Purchase Integrated on some wheels)
Upgrade your wheels, braking and turbo power( With In App Purchase Integrated to puchase upgrades)
5 Game Modes to choose from (One way traffic, Two way traffic, Free Ride, Daily Rewards, Timed Trial)
4 Environments to choose from.(With In App Purchase Integrated to unlock other environments)
Tilt, Touch Controls
Coin Shop ( In App purchase to integrated to purchase coins)
Free Coins -- Watch a Video Chartboost Ad and get free coins.
We have included reskin documentation with the project to help you out ineasy reskinning.
Customer Reviews
Amit Singla
"Worth easy $10,000!"
Put up this project on elance for developers. The LOWEST bid was 10,000 USD and the max was upto 50. THIS IS A STEAL!!!
Niall
"Easy customization"
easy reskin, Changed my cars, Developer supported fully
Bilal Allan
"Great Buy "
purchased the code and got integrated admod free :)
Darcy Hay
"Awesome game"
Impressive interface, Cool cars and In app purchase
Holly Clarke
"Slow and not good graphics"
Code needs much improvement