Timber Man Unity Complete Project
Timber Man Unity Complete Project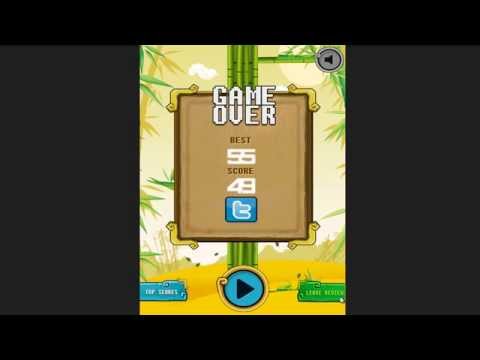 Hope everyone is well and rocking the app store..
We have an exciting complete project for you today of a game that is doing rather well in both the Apple and the Google Play store.
The game is called TimberMan. Check it out here..
on Google Play: https://play.google.com/store/apps/details?id=com.dm.timber&hl=en
on IOS: https://itunes.apple.com/us/app/timberman/id871809581?mt=8
And here is the game play of our project Timber Panda .. yep :)
On Google Play: https://play.google.com/store/apps/details?id=com.miraclestudiosgames.timberpandaman
The Game was featured recently on TechCrunch as the next flappy bird. So what is this TimberMan game?
TimberMan i is using the same style of gaming as flappy bird. Though it's not a copy of flappy bird but it's single touch gameplay and need of quick reflexes make it the same style as flappy bird and why it went Viral.
So now that these games are doing well, how do you take advantage of games like this. Simple.. Make your own game with your own theme.
We have for your a quality clone of the Timber Man game, which you can reskin easily and be online in some hours if you want.
Here are the features:
1) Two versions: Android and IOS : We have already placed two versions for your ease. The IOS version has two ad networks, Chartboost and Vungle (for video ads). The Android version has heyzap ad network.
2) Unity: This game is in Unity as usual, as its an easy software and is cross platform. Upload on Android, IOS, Amazon, Windows.. and everything else that Unity supports. Our codes are clean and good quality. That's always our number 1 Priority. and we would like to keep it that way.
3) 2d Graphics: The game is simple 2d Graphics, and when you replace the images with your own artwork, you would be able to have a brand new game. Simple. (Please note that our graphics are watermarked when you purchase the code)
4) Cool Music: Nice good music there the game.. replace it with your own loop and theme
5) Top Score: Top scores are saved and the agenda is to beat your last score
6) Timer: The timer stays/ and increases till the time you keep cutting the branches. As soon as the timer ends, you are dead. Timer also reduces when you go to next levels after every 20 cuts.
7) Universal: It's been tested on majority of Android and IOS devices.
8) Particle Effects: If you notice in the gameplay, there are small little particle effects while cutting the tree and character dying. They look pretty cool!
A Reskin Documentation is included to reskin and setup the whole project.