The BuildBox 40 Games Template Bundle
The BuildBox 40 Games Template Bundle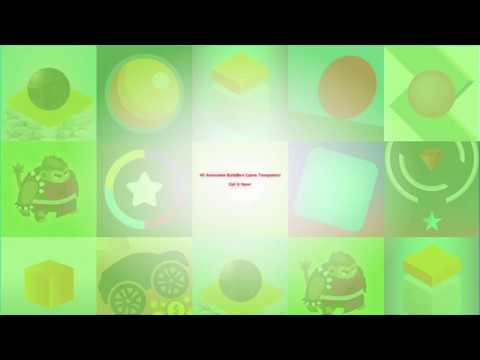 We Will Personally Help to Get the Return on $99 Investment Into this Bundle
This is not just a bundle product, this is a service which includes our help to get the return on $99 investment into this bundle. We have a proven approach which you will able to repeat and implement. Our gamedev studio has strong experience making and selling reskins on Flippa marketplace. We've earned more than $30000 on Flippa with perfect feedback rating from clients using our approach.
With this awesome bundle you receive an access to:
Our strategy making reskins and selling them on Flippa. Newcomers on Flippa can be in stuck of what strategy to impelemnt and how to sell. We've tested many things and developed optimal sales strategy, also we have many tips that you won't find just on the web.

Weekly webinars where we will answer your questions gamedev and selling reskins; this is a great opportunity to ask the questions you are interested in.

Skype consulting with us.
By purchasing this bundle you get TONS of value from our gamedev studio. And we have more great things for you! Take a look at this list:
1) Lifetime Access to the Source Code Updates. Game development frameworks are being updated on a regular basis and it's a good practice to update the game on stores as well. We use licensed Buildbox software for making games and we will responsible to help updating the code for you. Also, we constantly improve our games and you will receive all updates for lifetime.
2) We Saved You One Year Of Development. It took us about a YEAR to develop all these games. All the items are complete games with features and monetization model. The only thing that has to be done is reskinning and then it is ready for marketing.
3) Step-By-Step Guidelines. We included 20+ pages detailed user guidelines which includes game reskinning and submissions guides. You will have full and complete information to publish your games successfully on mobile stores.
Single and multi license difference and opportunities:
Single license will allow you to make 1 reskin per each game template. It means that by purchasing a single license you will able to make 40 reskins in total. If you sell all 40 reskins on Flippa even for $100, you will generate revenue at least $4000.
Multi license will allow you to make as many reskins as you want. It means you have big opportunities to earn revenue.
DISCLAIMER. Please, be informed that game templates have to be reskinned. It means you have to change graphics in order to not make copyright infringement. If you publish games AS-IS with the graphics we provide then it is considered as copyright infringement and apps can be removed from stores. Slight reskins are also not acceptable. Reskins have to be complete.
This bundle is a great opportunity to have an addicting app portfolio and become the next Ketchapp!
Hot Offer!!! BuildBox Projects included! 
This Bundle Includes : 
And 20 more games!
These games are made by our studio from scratch using BuildBox 2 drag & drop platform (http://buildbox.com). Good news! Even a Single App License includes BuildBox Projects for all game templates that are included into that bundle. BuildBox project will allow you to edit levels and export the game to other platforms such as Android, iOS, Windows Desktop, Windows Desktop EXE, Windows Store, Amazon, OSX.
Make Money with the Game Template.                                               
The game templates include major ads network: AdMob Banner and Interstitial formats. Ads networks can be modified using BuildBox projects that are included into that bundle. Most of the game templates have Remove Ads In-App Purchase.
BuildBox 2 Projects
Cross Platform (iOS & Android)
Universal Games (phone & tablet)
Xcode & Eclipse Projects
Separated Atlasses (Easy Reskin)
Monetization (Ads & IAPs)
Game Center
Share & Rate Buttons
Requirements: Mac OS X and the latest version of Xcode 
This game template is provided with a detailed PDF user guide where you will find step by step instructions to install the project and reskin it: 
    •    Open the project in Xcode
    •    Change bundle ID
    •    Change app name
    •    Reskin and customize
    •    Change data & IDs
    •    Setup Game Center
Android
The game template includes detailed 21 pages user guide. It includes the main sections: Requirements & Eclipse Installation; Import project into Eclipse; Change data & reskin; Build APK; Testing an app; Google Play listing.
Please, follow the guidelines and meet all requirements to mitigate crash issues. The main requirements to meet: Eclipse Project to generate APK; Install API 21 via the Android SDK Manager; Use GENYMOTION.COM & Real devices for testing (do not use Eclipse emulator, because the game requires much RAM).
For remove ads check out this: http://prntscr.com/aaks0a