Tetris Unity Project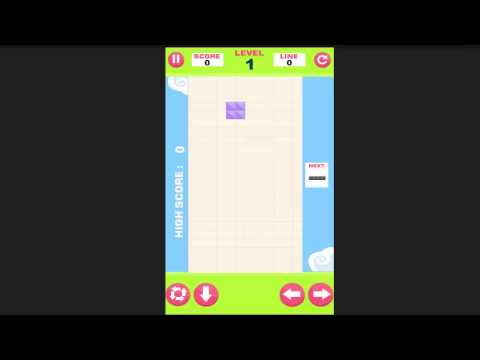 Tetris was ultra popular in the 1990s, we all used to play it, right? This game is the most addictive puzzle of all times! A lot of new features and variations have been launched of this game in the last 30 years.
We have crafted Tetris for reskinning specifically! It's a small, but extremely powerful code because the games like Tetris never gets old. We didn't include any modern features and game play add-ons, but added nice new graphics! So the retro bestseller is still the same. Tetris games have a huge amount of download always.
This project is just great for those, who want to craft and launch the game really quick. But Tetris is not just a game, it's a retro legend! So, reskin the legend in NO TIME, using our project!
The objective of the game is easy, and you probably know it well! The geometric shapes fall down on the screen. You have to manipulate geometric shapes by moving them and rotating it by 90 degree units so build the horizontal lines without gaps. After the line has been formed, all the blocks from the row disappear. With the progress of the game the shapes start to fall faster to make the game play tougher. It ends when the stack of shapes reaches top of the screen, and new figures have no space to appear.
Here are the technical features
- Made in Unity – can be exported to all stores Unity Supports;
- Made in Unity Free – you do need not Unity Pro for this
- Coded bug-free in C# Language;
- iOS 64 bit compatible;
- iOS 8 and Android Lollipop Compatible;
- Game pause function;
- Sound ON/OFF button;
- High score section;
- Smart Game Rating button;
Important :
The graphics in the game would be watermarked.
The documentation is included with project to ease out the process of reskin.
Customer Reviews
Riley Fuller
"Worked fine for me"
Really like this game, introduction of pause buttons,easy to reskin.
Morgan Cameron
"Abudance Errors"
Doesn't work well on unity 4.5x ,