Tap To Fire - BuildBox Game Tempate Included
Tap To Fire - BuildBox Game Tempate Included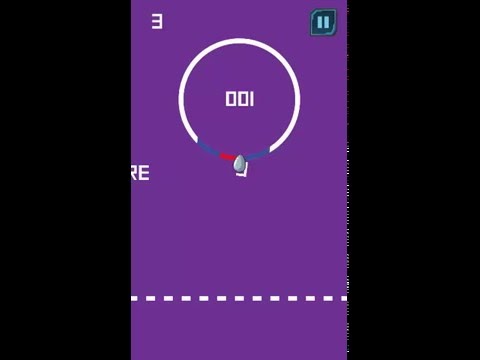 Tap To Fire Fast Taping Shooting Game.
Master Your Timing Master The Game.
Fire at right moment and pass to next shooting level.
Do Not Shoot At White Color.
Shoot At Red And Blue Color On Target.
Game 01 - Right Rotating Target
Game 02 - Left Rotating Target
Game 03 - All You Can Hit
With Game Template you will get all Artwork File used in Game Creation in .PSD file
Tap To Fire Game Template include Xcode and Android Project,s documentation for Xcode Project, included BuildBox file for BuildBox 2.0.1
IMPORTANT PLEASE READ :
THIS TEMPLATE IS MADE WITH BUILDBOX 2.0.1, SO YOU CANNOT RUN THIS IN PREVIOUS VERSIONS OF BUILDBOX ( BUILDBOX 1 ). THIS IS A FULL GAME TEMPLATE WITH 289+ LEVELS AND TWO WORLDS. YOU CAN ADD MORE LEVELS + WORLDS. THIS TEMPLATE IS READY TO UPLOAD.
Xcode and Android Projects with Documentations Included.
BuildBox file for BuildBox 2.0.1 included.
Artwork with all images used in creation of game in .PSD file.
Required: Xcode, Eclipse Engine, BuildBox.
Xcode and Android Projecta are included in file and you can easy reskin imaged from atlas folder and publish game to iTunes and Play Store.
The BuildBox project will allow you to edit levels and export the game to other platforms such as Android, iOS, Windows Desktop, Windows Desktop EXE, Windows Store, Amazon, and OSX.
From Within Buildbox, You can edit, Reskin the whole template with your theme.
For more information see https://www.buildbox.com/
Extra Information
Any other question you can always contact us, and we will make sure to provide solution for your request.
PLEASE NOTE THIS TEMPLATE IS MADE WITH BUILDBOX VERSION 2.0.1 WHICH MEANS IT IS NOT COMPATIBLE WITH OLDER VERSIONS OF THE SOFTWARE, ( BUILDBOX 1 ). WE HAVE USED BUILDBOX 2.0.1 FOR THIS TEMPLATE AND IT WORKS WITHOUT ANY ISSUES ON MACBOOK PRO WHICH HAS EL CAPTAIN AND THERE ARE NO ISSUES IN SOFTWARE, IF YOU ARE FACING ANY ISSUE IN THIS TEMPLATE IT MUST BE YOUR SOFTWARE OR INSTALLATION PROBLEM BECAUSE WE HAVE TESTED THIS TEMPLATE, EXPORTED IT AND TESTED ON XCODE 7.3.1 AND ALSO RUNS ON OUR DEVICE AS WELL AND IT WORKS REALLY NICE.
Got questions about the product? Ask it from the product owner.
* Login Required