Tap Tap Circle Unity 3D Source Code
Tap Tap Circle Unity 3D Source Code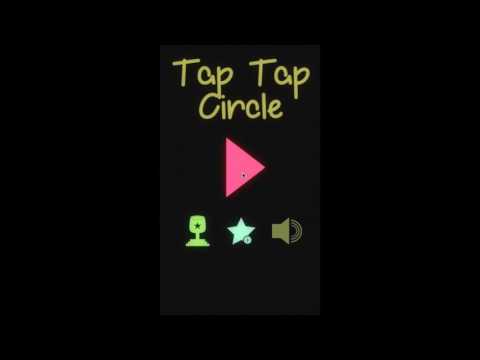 Tap Tap Circle
About Game:
Infinite 2D game. With simple one touch to control the player. Very simple game play. Specially designed keeping what is trending on stores. Awesome color theme. First buyer can release it as it is.
Game is constructed in Unity3D (Ver5.3.4f1).
How to Play:
Tap on the screen to rotate the ring and don't let different color ball collide with different color ring
Documentation:
Unzip the zip folder named Doc
How to run:
Open project in Unity3d(5.3.4f1) Go to File> Build Settings> select platform you want to build for (Android/IOS) Add the necessary settings hit build and you are done
For more details you can check out Unity3D Docs - http://docs.unity3d.com/Manual/PlatformSpecific.html
Thanks for trusting in our product and purchasing it for any query regarding the project contact us we will assist you in every possible manner. And also do check out our other product available here.
Features:
Built in latest Unity3D
Very easy to re-skin
Admob Ready
Infinite and engaging gameplay
Playable all platforms (Desktop, Mobile etc)
Very Easy to export on Android and IOS (Tested)
Methods to push score on leaderboards
Touch Controls
How to re-skin:
Go in sprites folder to edit game sprites and to update buttons on start and Game Over
Project can be edited in Microsoft Visual Studio or mono-develop (Editor inside Unity).
How to run:
Open project in Unity3d(5.3.4f1) Go to File> Build Settings> select platform you want to build for (Android/IOS) Add the necessary settings hit build and you are done
For more details you can check out Unity3D Docs - http://docs.unity3d.com/Manual/PlatformSpecific.html
Got questions about the product? Ask it from the product owner.
* Login Required