Tank VS Robot Unity 3D War Game Template
Tank VS Robot Unity 3D War Game Template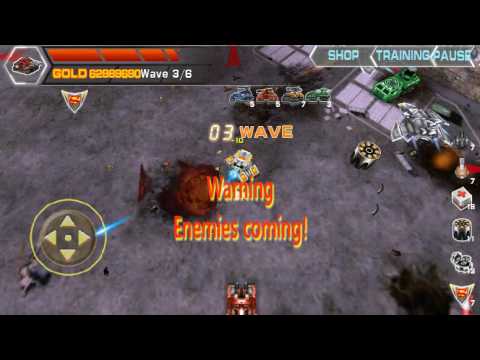 Tank VS Robot is a amazing science war game!The battle is high paced, giving to the tense, feeling refreshed.It have powerful weapons systems,such as rocket launcher,fire effect,missile tracking,entropic shield,etc...You can train you tank to promote the fighting force,and use kinds of props or call reinforcements to help you destroy enemy.The game is also easy to reskin and DIY weapons what you like.
A rare type of game
Special effects and weapons
Kinds of terrain contains:Arsenal,Lose City,Snowland,Lava
Item drop edit:By change the xml config you can change the drop rate and drop items
Shop system
Trainning system
Level ediot: By chang the xml config.
In-App Purchases
NGUI Plug-in
Cross platform Android
Recommended Unity3D 4.x.x
It's easy to reskin , for the UI you call use de NGUI atlas editor.The other gameobject you should edit on the unity editor.In Document.doc you can search detail information how reskin this project.