Super Marlo Run Buildbox Game Source Code
Super Marlo Run Buildbox Game Source Code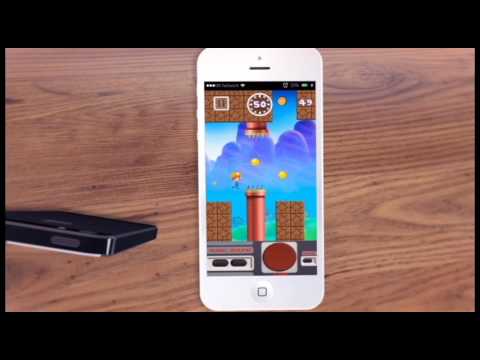 Super Marlo Run​ plays as a side-scrolling,auto-runner platformer free game
The game is breakapp's take on the endless runner genre so popular on mobile devices. In it, players tap the screen to let the super marlo run to jump over obstacles, avoid enemies, collect coins and reach the course-ending flagpole.​
A new kind of super running Game you can play with one hand, Marlo constantly runs forward, while your taps to pull off stylish jumps and moves to gather coins and reach the goal !
In this free game, Marlo constantly moves forward through the courses while you use a variety of jumps to navigate. it will behave differently depending on the timing of your taps, so it's up to you to show off particularly smooth moves, gather coins, and reach the goal

**Features***

- Simple and fun game mechanics
- Beautiful graphics
- Multiple obstacles
- Smooth touch controls.
- Run and finish all the levels.
- Have the music and sound effects.
- Lots of challenging levels
- Power ups to use
- 100% free and works offline!

***How to play***

1. Just tap the screen to jump and hold to jump higher
2. the player must manoeuvre the character over gaps, onto enemies, and into coins to collect them.
3. The end goal is for the player to safely get the super Marlo through the level in the fastest time possible.​
The Super Mario Run craze will soon take over the Google Play!
This is your chance to create a multi platform game and conquer the entire market.
This Source Code can make you $250/day with Right keyword and Reskin !
Take advantage of this opportunity. This template is packed with characters and game level assets which makes life so much easier! You can add as many levels as you want.
This game is made with Buildbox DRAG and DROP engine, there is no need to CODE from scratch.
You can export everywhere such as iOS & Android, Windows Phone, MacOSX
This project includes eclipse project,Android Studio Project, Xcode Project Buildbox Template , documentation and PNG Image files used in this template.
You do not need any knowledge of programming
Download this template now!!
Simple and fun game mechanics
Lots of challenging levels
Same tap gameplay with wall jump, hold like Mario Run!
Ads integrated with Admob,Heyzap
Google Play Leaderboard
Social Sharing and Rate App included!
Smooth touch controls.
Add more character, shop & coin shop using Buildbox !
Made with buildbox 2.2.8
Buildbox Template Included.
Android Studio Project Included
Optimized for tablets
Background music and sounds
Very easy to reskin
100% free and works offline!
High Quality Source Code
Full Detailed instructions can be found in the documentation file on how to set up and reskin using Android Studio ;
In Buildbox:
1) Open Buildbox project
2) Replace current sprites with your own
3) Build and export project.
Customer Reviews
Zahiruddin
"very bad"
| | |
| --- | --- |
| Quality | |
| Value | |
| Price | |
| Quality | |
| Price | |
| Value | |
fully error project plz dont buy, dont bast time and money
Gaurav
"Add 3 Lives to character"
How to add 3 lives to character which should represent graphically from 3 lives, 2 lives , 1 lives then game over?
Mania
"Worth every penny"
[email protected]
I have purchased this source and must say that it is worth every penny. Thank you guys.
Ryhan
"GOOD"
Please send me the rest of the file to ryhan2112[at]gmail.com
Asif
"Good"
Email: iamasifnawaz[at]hotmail[dot]com please send me android studio project on given email, thanks
App Box
"GOOD"
Sorry, the correct email is: andrewobrien55[at]gmail.com
App Box
"Good"
Email: andrewobrien5[at]gmail.com
Sabihis
"Best Support"
| | |
| --- | --- |
| Quality | |
| Price | |
| Value | |
| Quality | |
| Price | |
| Value | |
Email: [email protected] please I also want buildbox latest version so that I can make my own project eclipse and xcode..