Super Balls Juggling - Football Game Complete Project
Super Balls Juggling - Football Game Complete Project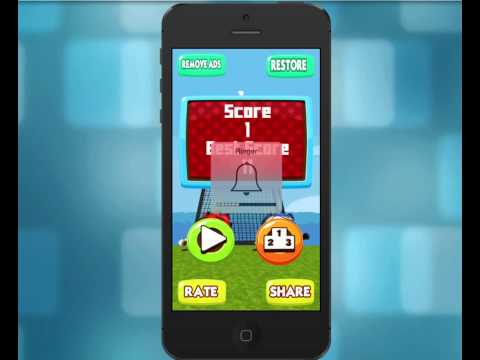 We are putting up our second code up on Game Gorillaz.com - I am sure you have seen this code on Blue Cloud (Carter) site as well some months ago.
In the recent weeks ReskinGames.com did approx 10-15 reskins of this code, and about 2 of the reskins we did managed to reach the top 150 games on the APP Store. Now what did that mean? Well that means that for those 2 guys - the investment of approx $300 turned to be a min - $15,000 USD. WOWOWOW!
Allright, let us give you some info on the project.
First download and play the game here
https://itunes.apple.com/us/app/perfect-kick-ball-juggler/id852871017?mt=8
Project is built in Unity. That means it can be ported to windows, android, IOS, and yeah amazon store as well.
It is coded in C# and is well commented
Game Center is Integrated
Remove Ads Function
Highly addictive gameplay - As we all know Dong's games are the most irritating as per gameplay, and that becomes the USP.. Its not an easy game to play.
Restore function. Needed for Apple IAP submission.
Rate button.
Share button. Share your score on Facebook.
Easy to update environment and characters. Reskin Games would be able to help you with reskinning
GameGorillaz Team
We have included reskin documentation which will help you in easy reskinning of the project.
Customer Reviews
Denniz Eliasson
"Earning "
An addiction for user.. earning good!
Aatifa
"Poor Graphics"
low graphics quality, no fun at all
Dragomir
"Awesome"
Awesome support, easy to reskin