Sudoku Mini Project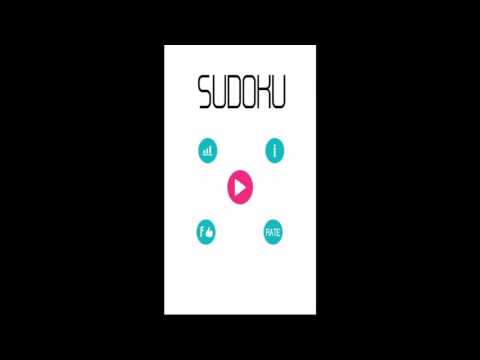 To the arena of mind boggling quizzes and puzzles, Sudoku is one of the oldest. The digitized and fully functional project, Sudoku, at GameGorillaz is all set for hitting the markets for a high download and revenue. The technically designed outlook with progressive levels of difficulty and statistical maintenance will give the users a more interactive and immersive feel of game play.
Puzzle and Quiz games enjoy great download rates in both the android and iOS markets. The project also has a linked Facebook like button that redirects your app to gain users through the social media. Available at nominal costing, with low commission charge, the project is a quick investment for better returns. The varied difficulty levels orient the game for different age groups, from children to adults.
Buy this project at GameGorillaz at a nominal price that works as nothing but a great investment.
Features of Sudoku Game:
1. Statistics screen shows up number of games played, number of puzzles solved, the time taken to solve the puzzle and the best time taken to solve the puzzle.
2. Rate Us popup
3. Pause Function, Replay Function, Undo Function in the gameplay.
4. Facebook Like Button
5. Tutorial button to explain the game rules.
The documentation is included with project to ease out the process of reskin.
Customer Reviews
Kaylynn Griffith
"Worth trying "
amazing graphics and great sound.
Aaron Marks
"effective"
Game has an eye appealing interface for users, Statistics is a good feature included in game