Stepping Stones - 3D Unity Asset
Stepping Stones - 3D Unity Asset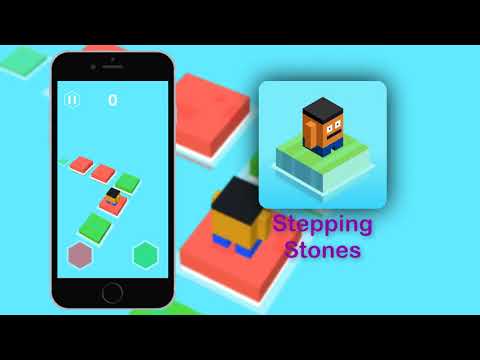 Stepping Stone is a fun and addictive game. Tap red or green button quickly depending on the next platform color to jump to it. Collect coins and unlock new characters. Easy to learn but difficult to master.

The asset is built for mobile platform (Android , iOS , Windows) and can also be used for Standalone and WebGL. The asset is optimized for better performance.
NOTE:- It require LeanTween
✪ Ready to publish, web, desktop and mobile optimized
✪ 100% commented C# code in details
✪ Scores sharing (Android & iOS Only)
✪ Simple sound effects free to use
✪ ADS (banner, static full screen interstitial, video ads, rewarded video) Unity Ads and Admob Ads Implemented
✪ IAP - Unity IAP implemented
✪ Raw sprite file included so that you can modify it as your need
Easy to reskin , builtin Editor is provided where you can swipe the spirtes and change the game look completely within few minutes.
3D models has to be edited manually.