Space Rush Android iOS Project
Space Rush Android iOS Project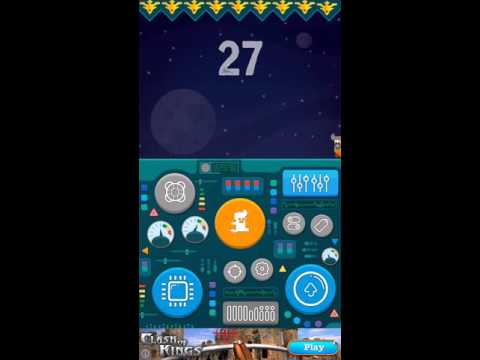 Space Rush is a fascinating action game, the aim is to avoid obstacles and to collect as many coins as you can. The interface is simple and sharp. The gameplay consists of obstacles which keeps on falling from sky and user has to dodge them in order to stay alive.
This template is not only easy to play but to reskin also, Anyone who has a little know how about programming can easily reskin it.
Looking forward for a positive response from you people. If you face any problem, feel free to ask through the comment section below. We'll be happy to help you.
Made in Cocos2d-x
Includes iOS and Android
Optimized for ios9
All resolutions Supported
InApp Purchases
Easy Reskin
Facebook and Twitter Sharing
Chartboost, Admob,Applovin
Vungle and Adcolony
Flurry Analytics
Appirator
You can download the documentation which is provided with the project.
How to Reskin
We've already made a tutorial for one of our template i.e. Runner Kit. This might be helpful for you.
https://drive.google.com/file/d/0B5-RfBatv-b8b1lPSXNYSlFPSzA/view
How to setup Android. 
https://www.youtube.com/watch?v=k2Xsu0uAErQ
Got questions about the product? Ask it from the product owner.
* Login Required