Slot Machine Source Code - Android & iOS & Windows – Made to make money
Slot Machine Source Code - Android & iOS & Windows – Made to make money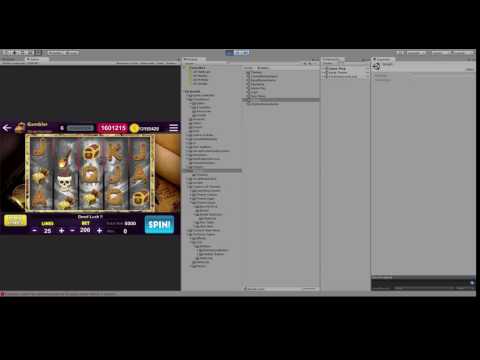 Description
The only slot machine source code that makes real money for you.
You can publish this app on Android, Amazon, iOS & Windows Store. The beauty of Unity.
When I buy something I like to see proof that the product I am buying is proven and has made money before, so want to show you something.
Check out this print screen <- https://goo.gl/KU22UY Click the link to see it.
If you don't think that you can make money with this app then you really need to give it a second thought. Read and be amazed.

Awesome Mini-Games
- One mini-game appears when you win under 5.000
- Second mini-game when you win between 5.000 and 10.000
- Third mini-game when the player wins over 10.000
- FREE SPIN
- 2X, 3X & 4X Win
- Change how often do you want your players to win.

Amazing Jackpots.
- Progressive Jackpot( player wins the progressive jackpot at a random spin, between 1 and 100 spin).
- Normal Jackpot can be won when the player gets the jackpot icons.
Free coins after 3 hours.

Free coins when you have 0 coins.

– Admob Interstitial added and you can control it when to appear

– Chartboost interstitial and video reward.

– Roulette bonus game

– You can change the winning percentage as you wish. If you want your users to win more, then put it higher.

– Google Analytics. We have added GA so you can track your users easily.

Made for rookies. If you are just trying to get into this business then this app is made for you, super easy to reskin and extremely easy to make money with.


HERE YOU CAN CHECK OUT A LIVE GAME
We have added a fully documentation/guide of how you can re-skin it and make money. If you follow the small guide, it is impossible for you not to make money with this source code.
We have also added videos of how to do it. Super easy.
Extra Information
We will make sure to help you make money with this app.