Six Bump - Complete Unity Project + Tips For $$$
Six Bump - Complete Unity Project + Tips For $$$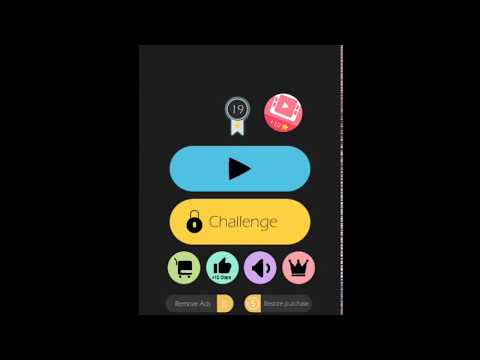 It is a code that made me over $1,600 from Admob alone (other ads network and in app purchase are not yet included) within 3 months, without spending a dime on marketing at all! See my proof in screenshots.
The key features in the code helped me achieving this earnings:
Super addictive gameplay, similar to the trending game Six with even cooler graphics
Two game codes with 100 tested levels. Each level has different color designs of both background and blocks, visually appealing to users.
Comprehensive setup of monetization through in app purchase and all types of ads forms.
Second game mode will require user's review to unlock, pushing users to leave a good review for the game. This feature will help significantly boost keywords rankings.
Super easy to reskin, saving you big cost of time and money. I will guide you through how to reskin it, how to edit levels step by step.
An ASO strategy I developed indeed helped to boost free traffic to the game and gain it significant amount of downloads. Here, for the first time I would like to share some key tips of my ASO strategy with you plus unlimited access to Steve Young's $499 ASO Master course!
This offer is for a LIMITED time only. So hurry up to grab a copy of the code before this offer is gone!
Here is the Demo APk of the game : APK Link
- Level editor
- 2 game modes, 100 tested levels (you can add as many levels as you want!)
- Cross platform (iOS & Android)
- Review Solicitation System (a secret feature this game uses to making users much more likely to review this game than other similar games. Please play the game and pass level 3 at classic mode to find out!)
- Easy to re-skin
- Ads integrated: Admob & Unity Ads
- Admob for interstitial and banner and Unity Ads is rewarded video. Unity Ads is also a backup interstitial if Admob interstitial fails. It guarantees high fill rate.
- In App purchase available: Remove Ads
- Cross promotion for any other app of yours inside the game, FREE!
- Like facebook page and get rewards. A feature that helps you to get page likes nonstop.
- Leaderboard
- Unity version: 5.3.2
Detailed reskin tutorial video is included in the code package.
Unity Version: 5.3.2 or above