Scream Ninja Go : Sound Game
Scream Ninja Go : Sound Game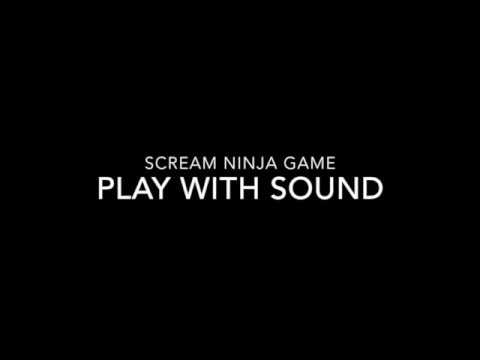 The first play with sound game template. Use your voice to move the ninja or jump between platforms. Just don't disturb the people around you by making crazy noise. Enjoy!
This game can be used as it is or you can change the assets if you want.
Gameplay:
Use soft voice / whistle to move the ninja.
Use loud voice / whistle or scream! to make the ninja jump at once and then make it land on a platform to score a point.
Just don't Make weird sounds :P
Apk. DEMO FILE:
For demo purposes only.
It is a low version of the original game (which you can set in project to whatever you prefer).
Here is the dropbox link, Do check it out.
Video Promo:
-Was hard to make video for this game, but do check it out. All ads are turned off in the video trailer.
Features On iOS
Vungle video Ads.
Admob Banner Ads
Admob Interstitials
Unity Analytics
Game Center Leaderboard
Features On Android
Admob Banner Ads
Admob Interstitials
Vungle video Ads
Unity Analytics
Google Play Leaderboard
Requirement
Extra Information
The game is played by making voices and sounds just like the hit games on appstore chicken scream and sound hero go.
Got questions about the product? Ask it from the product owner.
* Login Required