Road Rash Motorcycle Real Bike Racing 3D Complete Project
Road Rash Motorcycle Real Bike Racing 3D Complete Project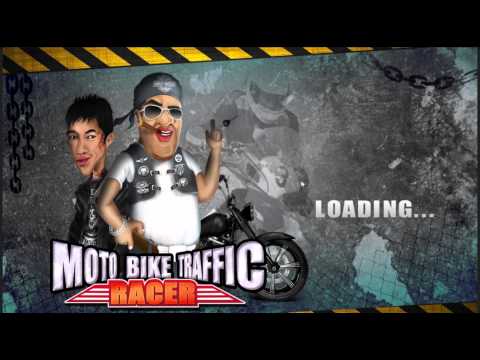 If you have been following us, some weeks ago we launched a super cool Car Racing Project. With all its features it was a really heavy code with a high price tag.
A lot of people asked us if we had a project with features cut down and a lot of people asked us, if there was a bike racing code that was coming up.
Well, we decided to get our clients exactly what they want.
Presenting, our Bike Racing Game project which has a similar game play like the traffic racer code, but with minimum features.
 What more, we guys went crazy..
While we were working on the project we thought of putting in some cool features from one of our favorite retro bike racing game "ROAD RASH"
And this is the source code we got out of this extreme mashup!
Features of this code:
1) Made in Unity (As Usual) and Can be exported to all major App Stores and the project is compatible with Unity 4.6.x ,Unity 5 as of now.
2) Endless Gameplay with Two Modes
a. One way Traffic Mode
b. Two Way Traffic Mode
3) Missiles, Missiles, and More Missiles : This game has a crazy feature where you are equipped with FREAKING AWESOME Missiles! As you move though the game, the missiles can be found on the way and you can collect them as power ups.
As you collect them, push a button and get ready to see stuff blowing up and touching the sky. You can use the missiles whenever there is a chance to get hit by a vehicle or just for the fun of it. Using Missiles give you extra points which is equal to more coins in the game. The Coins ofcourse give you the ability to buy more stuff or upgrade your bikes.
4) IAP to buy Missiles: If you want you can always buy more missiles from the IAP section for missile purchase
5) Options: There are multiple options to move your bike in the game. Using Accelerometer, Manually, and via a Dragger.
6) Free Coins: Get free coins by watching Chartboost Video Ads
7) IAP to buy more coins: There is an IAP setup to buy more coins from the store
8) Multiple Bikes: There are multiple bikes to choose from, and most of them are Locked, and can be unlocked by the player or the player can purchase extra coins from the IAP store
9) Bike Upgrades: Every Bike can be further upgraded from the options given. This makes the player spend a lot of time inside the game, which is important higher rankings in the game.
a. Upgrade Speed
b. Upgrade Handling
c. Upgrade Braking
10) 4 Environments:
a. Two Environments are unlocked at the beginning
b. Two Environments are locked and can be unlocked via coins
11) Close Calls: The Game algo depends on avoiding traffic and not colliding into it. You also have to ride as close as you can to the enemy vehicles to get additional coins
12) Voice Overs: To make things interesting, we put in some cool voice overs while riding
13) Destroy and beat up other Bike Riders: Taking inspiration from the original Road Rash Game, we put in a functionality to beat the sh** out of enemy riders. Go ahead, Use your leg or your chain to get them off the streets. This is really a cool feature of the game and makes it all the more interesting.
14) Unique Animations: Your player gets a lot of cool animations. Not only while kicking and speeding, you also get a cool animation when you hit a car and REPLAY the game.
15) Android and IOS versions: This code has been preset for IOS And Android Store. Simply switch the platform and viola! all would be working.
16) Ad networks Included: Chartboost for IOS and MobileCore for Android
17) 64Bit Compatible
18) and tons of other cool features.
So, if you ever wanted to make a Bike Racing game with all the coolest features - then this is the right code for you.
We hope you do well with it..
The documentation is included with project to ease out the process of reskin.
Customer Reviews
Hasan
"Easy to Reskin , Awesome Support "
tricky tracks & easy to reskin as source include document to help you re-skin !:)
Dave
"Quality Support & Reskin "
Easy In App Purchases, Reskin documentation along with the source makes reskinning easy
Marten
"Perfect Buy."
Nice piece of work. appreciable support provided. Performs smoothly on Android, IOS, everything runs perfectly
Got questions about the product? Ask it from the product owner.
* Login Required