Road Fighter 2D Car Racing Project
Road Fighter 2D Car Racing Project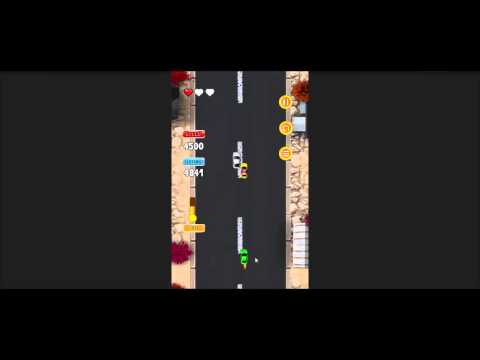 Let's move ahead and discuss some features of this project:
1. Simple 2D Graphics. Easy to change and reskin
2. Cool Interactive Home Screen
3. Made in Unity with C# programming language.
4. Supports majority of devices
5. Upload game to Apple Store, Google Play and all others that Unity prefers
6. 4 Cool Maps
7. Awesome voice over in the game that keep the players hooked
8. A simple game which can also be played in low end devices = more user base for you
9. 2 Special Powers in the game
10. Fuel Meter Function
11. 3 Enemy Vehicles (1 Static and 2 Interactive)
12. Endless Game play
13. High Retention and good playtime
14. Simple game play using Accelerometer
15. 3 Lives in one game play
Some Key Points:
1. The game does not include any ad network. You are free to include any ad network you prefer.
2. Documentation included
3. Graphics are watermarked
The Awesome Voice over artist we used for this game...
http://www.fiverr.com/rjbankswa/record-monster-truck-style-voice-over-promo
The documentation is included with project to ease out the process of reskin.
Customer Reviews
Laura
"No ad network"
Cheap and good source code but comes without any ad network.
Timothy
"Easy Reskin services "
Compatible with both Android & iOS, Documentation included that makes reskinning easy.
René
"Budgeted Source code "
A simple 2D graphics source code with documentation that suits everyone's budget. However it doesn't include any ad network. :(