Puzzle Game Complete Project
Puzzle Game Complete Project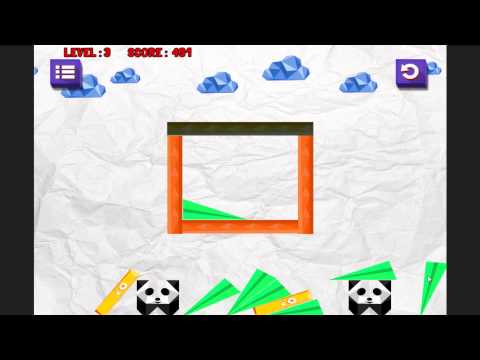 To begin with, you will consider this game pretty easy. But it's not that easy!
"Kick One Out" is a very clever game for those who like to take up challenging tasks for their brain. Children as well as the adults play this game with a great pleasure! That's why the games of this type have such a huge amount of downloads on App Stores. We provide you with an amazing source code for re-skinning this well-known game!
It is a level-based game with 20 levels. The purpose of the game is to bring different shapes into the box. The amount of shapes grows up on every new level. The time is running out and a player is supposed to complete the level before the game is over.
When all the shapes have been brought to the box, player starts the new level. He gets more points for each level, if he executes the task quickly. The game saves the statistics of different levels and awards player with the stars for completing each level.
The source code of "Kick one out" could be easily changed to suit the audience you intend to target. For example, if your focus is the kids category you can change the items to fruits and colors, etc. In case of focusing on adults' category, you can change the shapes and colors according to that purpose.
This is a great time-killer game, beloved by millions of players. They like to compete with their own score, checking their IQ, intelligence and improving mental skills. The game is well known and the source code of it is waiting for your edition! Re-skin the game and launch it on App Stores!
Features of this code:
Made in Unity Free - No Untiy Pro version required
The game can be exported to all stores Unity Supports
The code is bug-free
Coded in C# Language
The graphics are easy to re-skin
iOS 64 bit compatible
iOS 8 and Android Lollipop Compatible
The game play is very simple
Instruction tutorial within game play
Music & SFX On and Off function
20 Levels in this code: Can be increased if you want to build on top of it
Smart Game Rating button after the game is completed
Important:
1. Graphics are watermarked
2. Tutorial files are included in the project
The documentation is included with project to ease out the process of reskin.
Got questions about the product? Ask it from the product owner.
* Login Required