Piggy Jump 2 PRO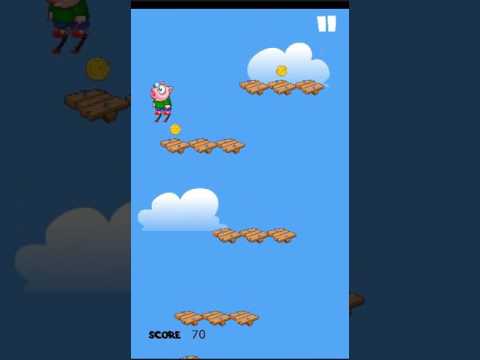 Piggy Jump 2. The gameplay consists in management of the character "Piggy" and collecting coins during the game. A game is followed by amusing country music with fine animation graphics.
Seller's Notes
OVERVIEW
Great app in a high demand niche (Arcade Jumping Game)
Absolutely unique grafic, powered specially for this game
Downloads with no paid marketing
The game was released on April 30, 2017.
ABOUT THE APP
Wrote in build box but you will get the Xcode source file
Code is easy to work with and very well written
Very simple app with Admob banner and admob interstitial ads
Comes with in app purchase to remove ads
REVENUE
All revenue came from Admob ads.
MARKETING
No paid marketing was done
Organic Downloads (The app is getting installs by itself)
SALE INCLUDES
Full transfer of app to your Google account (if you haven't already, you will need to setup a $25 google developer account) + IOS code
Unique graphical assets
Transfer of Xcode source code.
Will integrate your admob IDs for you and Logo if you need
I will also be happy to answer any questions you have before and after we finalize the sale! Please send me a PM or Comment if you have any questions
For that product you need buildbox or eclipce. Apk and keystore are included in zip file.
Got questions about the product? Ask it from the product owner.
* Login Required