Memory Puzzle Game Complete Project
Memory Puzzle Game Complete Project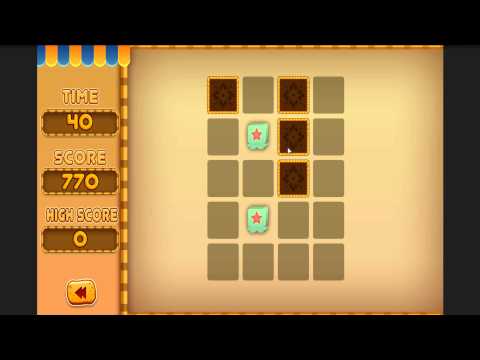 "Memory puzzle" comes from an extremely successful batch of old-line memory puzzle games. We all have been playing the games like this, right? Oh yeah, this game will never get rusty! Puzzle games have proven their popularity with the times. Of course, the amount of clones is broad. But we got few brand new things in this code! Check it out. Re-skin this game by your own!
And now a few words of the game play. The game has 3 difficulty levels, where the number of items increases per level. Once the game started, you can see all toys on the screen. The positioning is random. In a short period of time the shapes hide and you are supposed to find matching pairs. The game calculates the score and stores the best time on the level, so the player can beat his previous score.
Reskin the "Memory Puzzle" to suit the audience you intend to target! For example, if your focus is the kids category you can change the items to fruits and vegetable or colors, etc. In case of focusing on sports category, you can change the shapes and colors according to that purpose.
The opportunities are numerous; you can easily customize your new game with our project and launch it in App Markets successfully! We hope you are going to rock App Stores!
Here are the features of this code:
Made in Unity Free – the game can be exported to all stores Unity Supports
The code is bug-free
Coded in C# Language
Easy to re-skin watermarked 2D graphics
iOS 64 bit compatible
iOS 8 and Android Lollipop Compatible
Ad networks incorporated: Chartboost for IOS and Admob for Android
Interactive Home screen
Smart Rate App Button
Switching between 3 game modes in the main menu: Easy / Medium / Hard
High scores menu
Instruction menu
Facebook share button
Nice and calm soundboard
Child-friendly game play and interface
The documentation is included with project to ease out the process of reskin.
Customer Reviews
Toby Pearce
"Good code "
Full of intervals to place ads
Finlay Wallis
"Easy Reskin "
Easy reskin and support, children friendly interface with almost bug free code.
Tegan Webb
"Amazing"
Memory Game Match Objects amazing puzzle game having lovely interface.