Kids Memory Game Card Match Unity3D game with Admob
Kids Memory Game Card Match Unity3D game with Admob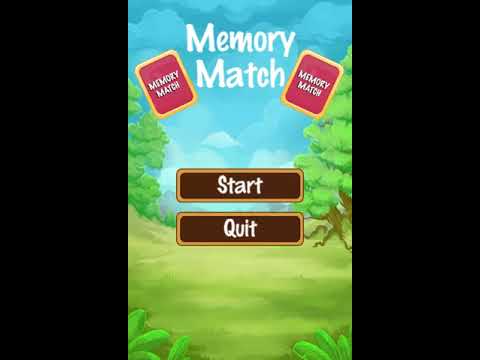 Memory Card Match is a simple yet fun card match memory game. Find the card pairs / matches before the timer runs out. Improve your memory with Memory Card Match Game with lots of fun. With 11 gameplay modes, you can take your time and match all of the images, or if you're feeling like a challenge go against the timer and try to match the cards before time runs out!
Unity3D 5.3.4 or Higher
Supported for both iOS & Android platforms.
ADMOB INTEGRATED
CHALLENGE MODE: Race against the clock in order to find all of the matches!
CARD THEMES: Animals, Sports, Aplhabets, shapes, Fruits, and more!
11 CARD THEMES (I can add more for you after the purchase)
Source code is properly commented and simple to understand.
Easy to reskin.
Nice graphics assets with attractive sound assets.
Game Template is easy to reskin.
Import MemoryPackage.unitypackage in Unity3D 5.3.4 or Higher.
Manually switch to Android platform.
Drag and Drop all scenes in Build Setting's scene window. That's it.
Simple code.