Maths Attack Project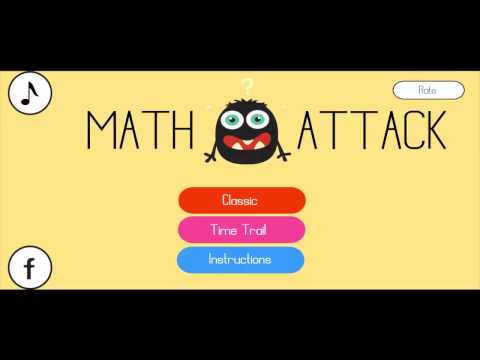 Maths Attack Kids Educational Quiz Complete Project
As the Kids Educational Category game is always a hit on the App Stores so we thought of launching another simple project. This code has a very simple gameplay.
The player just has to give the quick correct answers to the maths questions asked. Check out the app stores you would see n number of maths apps and games with tremendous amount of downloads. What we have tried to do here is something different making the kids learn maths in a very easy and fun way.
Here are the technical features :
- Made in Unity – can be exported to all stores Unity Supports;
- Made in Unity Free – you do need not Unity Pro for this project;
- This project works well on Unity 4.5, 4.6;
- projectd bug-free in C# Language;
- iOS 64 bit compatible;
- iOS 8 and Android Lollipop Compatible;
- Game pause function;
- Sound ON/OFF button;
- High score section;
- Smart Game Rating button.
The documentation is included with project to ease out the process of reskin.