Kong Run - Banana Quest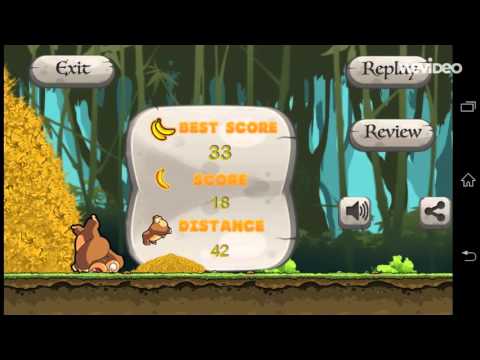 The best and free action adventure game on your Android.
Run, jump, bounce and swing to help Kong get
huge banana avalanche!
jump higher to overcome dangerous and obstacles like massive boulders,
crocodiles, piranhas and boiling lava.
Nature can be a cruel enemy.
the game is easy to play just tap with your thumb to make the monkey jump.
This 2d side scrolling arcade platformer provides you with an interesting gameplay and dynamic physics.
The bounty king kong will run jump and collect coins/bananas.
Thanks to full Game Services integration you can see your friends best distance right in the game.
Compare your high scores and unlock achievements while improving your playing style.
"Running and jumping games" with jungle animals are totally 'in' right now, so become a racer and collect
as many banana coins as you can.
Features:
- Beautiful cartoon & hand drawn like graphics
- Fun physics based gameplay
- Make your run through various landscapes
- Collect fruits like bananas to gain more scores
- One thumb controls
- 10 seconds from launching the game to playing it.
- Full Game Services integration
Please Read The Documentation