Kids Dressup Unity 3D Project
Kids Dressup Unity 3D Project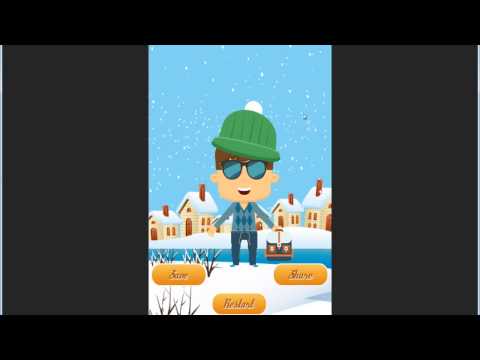 We have a small but entertaining project for you. If you ever wanted to get into the Kids Category, but wanted to start small, this project might just be your best friend.
It's a no-nonsense and easy to reskin project, which can be enhanced and taken to the next level easily. Dressup Games command a huge amount of downloads. If you have the perfect theme in mind, all you need are change of graphics and you are on your way.
You have not only multiple clothes in this project, but also multiple environments. Snow, Rain, Beach are one of the environments kids can choose and dress up for.
Play this code on Google play:
https://play.google.com/store/apps/details?id=com.miraclstudiosgames.kiddressup&hl=en
FEATURES :
---
1. Made in Unity 3D. Coded in C#. Universal and Cross Platform. Upload on all stores that Unity Supports.
2. Chartboost Integrated in IOS and Mobilecore in Android.
3. Easy to change graphics and theme
4. Complete documentation included
5. Facebook Share feature
6. Email Share Feature
7. Save to Gallery ( Save the screenshot of the cleaned foot to your gallery)
8. Particle Effects to make stuff look beautiful.
FILES INCLUDED:
---
Graphics: Graphics are watermarked
Complete coded project
Complete tutorials for the project
We have included a complete reskin documentation with this project.
Customer Reviews
Iva
"Due to new circumstances, I'm changing my previous review for Kids Dressup Unity 3D Project"
| | |
| --- | --- |
| Quality | |
| Value | |
| Price | |
| Quality | |
| Price | |
| Value | |
I've got user support directly from the company who is author of the app. The person I was talked to was so polite and ready to help. Excellent attitude.
Project works smooth and easy now. No bugs. It's very easy to reskin the app.

Iva
"I want my money back!"
| | |
| --- | --- |
| Quality | |
| Value | |
| Price | |
| Quality | |
| Price | |
| Value | |
Beside the fact that this company is scam the project does not work.
I waited for days just that somebody answer my questions and when they did, they sent me another project which does not work. No user guide, no customer support. Even one star is a high for the way the company works.
I want my money back!
lesterlester
Harley Birch
"Works on everything "
easy reskin, email and Facebook shares makes it look interesting