Kara - Water Hop Unity Game Source Code
Kara - Water Hop Unity Game Source Code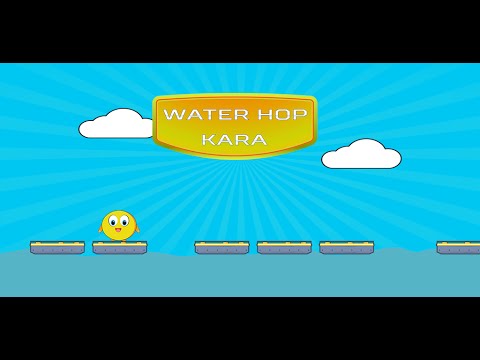 Jump on floating platforms and try not to fall in the water!
You are a little (but fat!) cute flightless chicken that wants to cross the lake! But because you can't fly, you have to jump on platforms that are on water's surface and go as far as you can. You have normal and double jump and have to jump correctly to land on platforms. In addition to being unable to fly, you also can't swim, so falling in the water means losing! Do your best to go as far as you can and earn more score in the process.
Features:
- Cross Platform (Android, IOS, Windows)
- High Definition Graphics
- Fully Integrated Sounds
Requirements:
- Unity 5.0 or higher version
Install unity 5.0 or higher version to load up the project and see the read me file for details about editing, reskining and etc.