Forest Rabbit a Great Game
Forest Rabbit a Great Game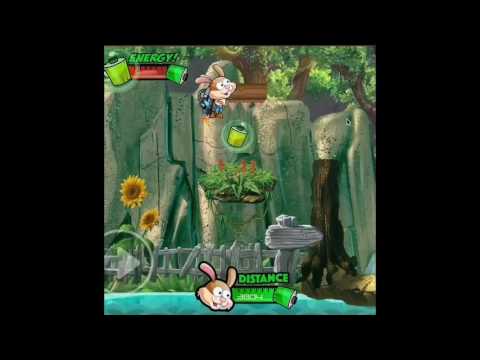 Do you want to launch your own Game quickly and without any programming skills or hassle ? This is your perfect opportunity!!
Rabbit Forest Winter Edition is a fun and addictive game with a High Quality Parallax Background . You can either Fly by using a Jetpack or just Run and Jump. In each level you can find a Jetpack, you just need to fetch him to so you can fly.
We made a cool "Health Bar" that you should keep an eye on! when your energy is run out you're dead, you can find many energy packs in the game, so make sure you get them all packed so you get as far as possible in the game. You can also buy a Energy Pack in the Shop with Coins / Loot or with Real Money (iAP).
Look out for the evil monsters in the game! the Chest with the big teethes will take a lot of energy from you and the mushroom shoot a toxic substance into the air! you should avoid this toxic.
So if you are looking for a fun game then you have found one.
- Social media and Share option
- All Ready to upload to the iOs AppStore ( Itunes)
- Build Box files are included and documented with a step by step Tutorial
- For Monetization you have: interstitial ads (AdMob and Chartboost) Make money from Ads easily, iAP (in App Purchase) No Ads (Remove the Ads in the Game), iAP (in App Purchase) Buy a New Character and Buy Energy. So there are enough ways to earn money with this Game!
You need Buildbox 2.0 if you like to Reskin the Game however an instruction manual ( Tutorial ) is included with the project and tells you step by step how to setup or reskin the Game etc.
Extra Information
Odi Games Studio developed quality Games since 2009, So if you are looking for a good working game with excellent support then you are in good hands.
Customer Reviews
Kenneth
"Nothing"
There is nothing here but an icon and they wont respond to give a refund.
DONT BUY IT!!!!!!
fauzi
"NO THERE ANY CODE, ONLY GOT A ICON"
| | |
| --- | --- |
| Quality | |
| Value | |
| Price | |
| Quality | |
| Price | |
| Value | |
NO THERE ANY CODE, ONLY GOT A ICON
aziz
"The file is empty"
The file is empty