Falling Tumble BuildBox One Touch Game Template
Falling Tumble BuildBox One Touch Game Template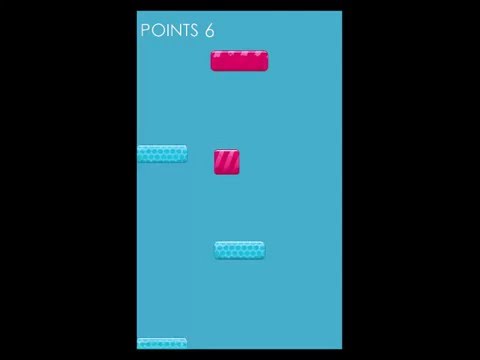 Try to stay on moving platforms as long as you can.
But be careful, with each platform you stay alive they will start move faster and faster…
How to play:
- Tap Right For Move Right
- Tap Left For Move Left
Features:
- Relaxing Music
- Simple GamePlay
- Accelerating Colorful Platform
With Game Temeplate you will get all Artwork File used in Game Creation .PSD file
Falling Tumble Game Template include Xcode and Android Project, documentation for Xcode and Android Project, included BuildBox file for BuildBox 1.3.6.
Xcode ans Android Projects with Documentation Included.
BuildBox file for BuildBox 1.3.6 included.
Artwork with all images used in creation of game in .PSD file.
Required: Xcode, Eclipse Engine, BuildBox.
Xcode and Android Projects are included in file and you can easy reskin imaged from atlas folder and publish game to iTunes and Play Store.
The BuildBox project will allow you to edit levels and export the game to other platforms such as Android, iOS, Windows Desktop, Windows Desktop EXE, Windows Store, Amazon, and OSX.
From Within Buildbox, You can edit, Reskin the whole template with your theme.
For more information see https://www.buildbox.com/
Extra Information
Any other question you can always contact us, and we will make sure to provide solution for your request.