Falling Danger - Complete Game Project Unity3D
Falling Danger - Complete Game Project Unity3D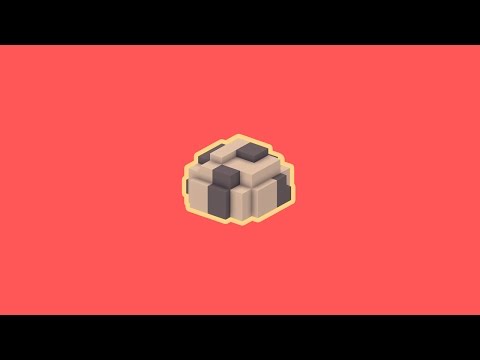 Now, in your hands our little buddy fate. Submerge oneself into beautiful voxel graphic game. Just try and you will have hours of fun playing. You will always find something new with more than 20 unique levels. 8 different maps with interactive objects perfectly blends into the gameplay. Where also you can find zombies, UFOs, explosing chickens, angels and even more.. in one place? That's why we created this game.. To get the best pleasure and enjoyment while playing single game!
Do you want to launch game quickly and without any programming skills? We are giving you the perfect opportunity to launch your own game! Our team created this game specially for you! People who want to create new game! Make a lot of money! And be recognized!
This is fully created game and everything is perfected to the smallest detail! All scripts are fully commented to help you to understand everything in the coding! So, it's great project for the newbies to understand programming basics and launch it without any difficulties.
We integrated UnityAds in this game! UnityAds is a mobile advertising company which will help you to earn money from players.
• 6 beautiful skins: People will watch ads to buy new skins!
• More than 20 unique levels: It will make game even more interesting!
• It's a game without the end: So, it means that people can play as much as they want and they won't get bored. This means the revenue from ad networks drastically increases!
• Random environment every new game: This makes game even more unique!
• Game has different character selection: So, if you create more characters(with modeling program that we will attach with the game project) you can make In App purchases!
• High Score Feature: The project has high score feature and an audio notification once he achives or beats his previous high score!
• Made in Unity: The game is made in Unity and this means it is Multi Platform. Easy to work with! • Upload to all stores: Since it is made in Unity 3D, you can upload this game to all the stores Unity supports including Amazon, IOS, Google Play, Windows etc!
• Unity free version: The project works well with Unity 5 including Amazon, IOS, Google Play, Windows etc.!
• IOS 10 and Android Nougat(Newest version of Android) Supported!
Documentation is available with the project for you to launch and reskin it. The project can be modified for any theme you prefer.You can modify this project as you want or use models, scripts, animations in other projects.
All scripts is fully working and with no problem could be changed. You can change all skins using MagicaVoxel which I will also put in this project. Everything that I needed to create this game is in these files. It is easy to find out all game objects and textures. It's mainly created for android but it can easily recreated to iPhones, PC or web.