Extreme Bike Racer Complete Project
Extreme Bike Racer Complete Project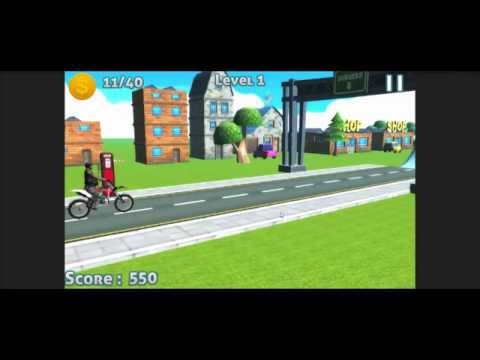 The Racing Category is a Huge Market! If you have ever wanted to launch your game in this category with a really high quality source code, now is the time! We present to you the Bike Racing Game project exclusively on Game Gorillaz!
Highlights of the Project
1) High number of downloads
2) Excellent tool for cross promotion
3) Level based games allow you to keep higher user retention and more opportunities for ad placements.
4) Such high quality games naturally upgrade your developer portfolio
Here's some links:
Google play:
https://play.google.com/store/apps/details?id=com.bestbikeracing.games2014&hl=en
( The features in google play link are bit different from what is listed here , but the source code once purchased will have all the features which are listed in description )
FEATURES :
---
1. Made in Unity 3D. Coded in C#. Universal and Cross Platform. Upload on all stores that Unity Supports.The code works well with Unity 4.5 to 4.6 versions
2. Total 33 Levels
3. 2-3 Motorbikes style (colors)
4. Easy to change graphics and theme
7. Complete documentation included
8. Really high rentention level
9. Excellent Payouts!
FEATURES IN DETAILS:
---
Easy Tilt and Touch Functionality
Ad networks included
Android and Apple Version included. You can always port it into all major stores that Unity supports.
Easy to change graphics and theme
FILES INCLUDED:
---
Graphics: Graphics are watermarked
Complete coded project
Complete tutorials for the project
The documentation is included with project to ease out the process of reskin.
Customer Reviews
Candy Crush
"Project is very old...2014. But graphics are good"
Project is very old...2014. But graphics are good
Laura Chartres
"Compatibility issue.."
There were some Compatibility issue with iOS 8.4.1, Support team was able to sort it out in no time.
Ernest J. Sheppard
"Nice Gameplay"
Very nice source code, with complete tutorials but I wish Leaderboard be integrated in the next version.