Epic Roll - Premium Unity Template
Epic Roll - Premium Unity Template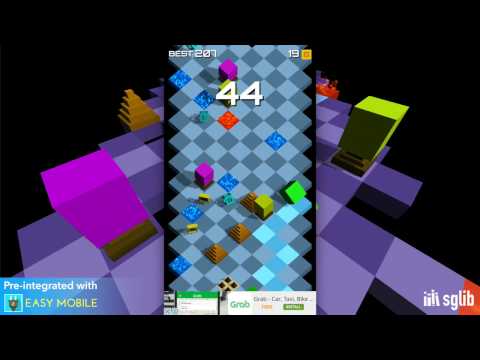 In Epic Roll the player needs to react quickly as the cube rolls through an exotic world. Help the little cube avoid the deadly obstacles, traps, pits in order to survive and collect coins to unlock new characters, there're many of them!
To test in-app purchase without being charged, please follow these steps:
- Login to your browser with your testing account
- Join our beta testing campaign
- Add the testing account to your Android device
- Test with the above demo APK
FEATURES:
- Addictive one-touch gameplay
- 40 built-in characters with cute blocky style
- Daily reward system
- All assets (sounds, fonts, models, sprites, etc.) are free for commercial use
- Easy to customize
- Optimized for iOS and Android
- Full C# source code
- Detailed documentation
PREMIUM FEATURES:
This template includes Easy Mobile Plugin to provide following features:
- Support for AdColony, AdMob, Chartboost, Heyzap (with mediation) and Unity Ads
- In-app purchasing (coin packs and remove ads)
- Leaderboards and achievements
- Record gameplay and export GIF images
- Native sharing of GIF or PNG screenshots
- Push notification using OneSignal
- Native rating prompt (rate my app)
REQUIREMENTS:
- Unity 5.5
- CocoaPods if using AdMob on iOS
Please see the included documentation for detailed instructions.