Dot Blocks - Buildbox 2 Template
Dot Blocks - Buildbox 2 Template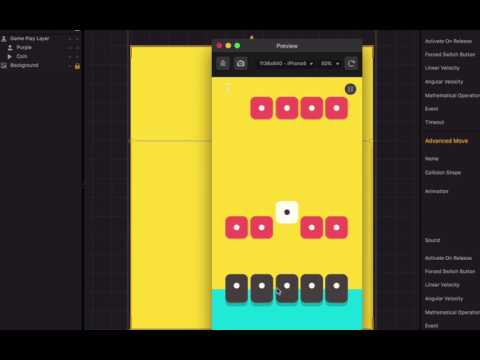 TESTED AND WORKED ON 2.2.8
This game is made by build box, very easy to re skin and very addicting game with Flat style graphics.
This game is made from scratch from buildbox. Buildbox is a breakthrough game creation experience. Creating games is as easy as dropping images into the software, making changes to their properties and hitting play.
This project will allow you to edit levels and all the graphics and also export it to platforms such as Android, iOS, Windows Desktop, Windows Desktop EXE, Windows Store, Amazon and OSX. If you buy this template in a regular license you will get the Buildbox project file.
DotBlocks is easy and simple game, Its very easy to reskin and its very addicting.
MAKE YOUR OWN BEST GAME ON BUILDBOX.
YOU WILL GET ALL THE GRAPHICS FOR THIS GAME AS PNG FILES TO HELP YOU GET STARTED.
Great Opportunity to make money!
Buildbox support multiple ad networks you can use within your project, also it has a custom ads options but for that you will need a programmer in order to get that working, but famous Ad networks like CHARTBOOST, ADMOB, HEYZAP, PLAYHAVEN and many more you can use in ease.
YOU WILL GET BUILDBOX TEMPLATE THAT MEANS YOU CAN EXPORT THIS GAME TO iOS, OSX, AMAZON, WINDOWS PC, AND MORE...
Hope you like this template, Please let me know if you have any questions.
REQUIREMENTS : BUILDBOX VERSION 2.2.8
Universal Project
Xcode 8 Compatible!
Multiple AD NETWORKS like ADMOB, CHARTBOOST etc
Game Services
Share and Review
Endless Game
This template is very easy to reskin, You will find a PDF User guide in this pack. which includes Eclipse steps to import the project and export apk file. for more information check out these guides on buildbox.
Requirements: Mac OS X and the latest version of Xcode