Cowboys Vs Zombies Game Made with iOS Xcode + BuildBox File Included
Cowboys Vs Zombies Game Made with iOS Xcode + BuildBox File Included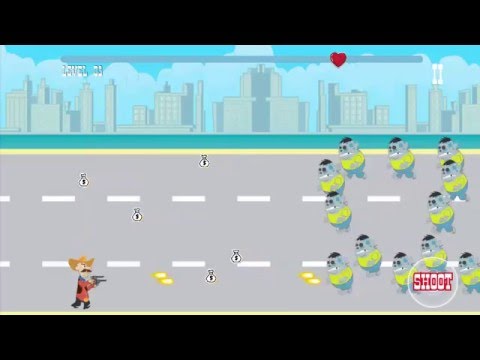 Not so long ago everywhere was peace.
Then one day Zombies come to life.
Only The Braves one stand against them.
Few Brave Cowboys stand to defend earth, from Zombies to occupied it.
Help them to make impossible mission, of saving the world possible!!!
With Game Template you will get all Artwork File used in Game Creation in .PNG and .PSD file
Cowboys Vs Zombies Game Template include Xcode Project, documentation for Xcode Project, included BuildBox file for BuildBox 1.3.5 and BuildBox 1.3.6.
Xcode Project with Documantetion Included.
BuildBox file for BuildBox 1.3.5 and BuildBox 1.3.6 included.
Artwork with all images used in creation of game in .PNG and .PSD file.
Required: Xcode, Eclipse Engine, BuildBox.
Xcode Project is included in file and you can easy reskin imaged from atlas folder and publish game to iTunes.
The BuildBox project will allow you to edit levels and export the game to other platforms such as Android, iOS, Windows Desktop, Windows Desktop EXE, Windows Store, Amazon, and OSX.
From Within Buildbox, You can edit, Reskin the whole template with your theme.
For more information see https://www.buildbox.com/
Extra Information
Any other questions you can always contact us, and we will make sure to provide solution for your request.
Got questions about the product? Ask it from the product owner.
* Login Required