Connect The Numbers Kids Game
Connect The Numbers Kids Game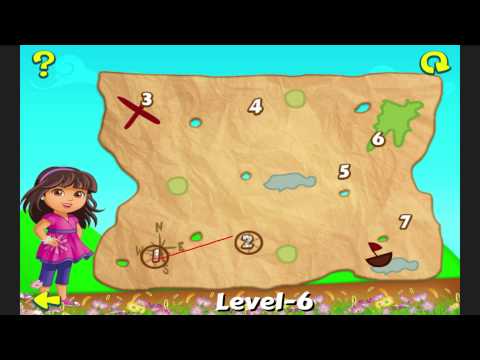 Children games are always doing very well in App stores. These games hit an enormous number of downloads and get good user feedback. The amount of children games on App Stores is broad and it is going to ramp up with launching successful games like this one. Check this game code today! Buy it, re-skin the app and get into the market with unmistakably successful product!
The objective of this game is to match the dots on the map and reach the final destination point.
Two Game Modes:
Classic mode:
Completing level step by step,or play the endless mode.
Endless Mode :
In this mode initially only two numbers are visible and after each succesful connection the next number comes up.
The game helps the children learn numbers, basic counting and develop their mental skills. It has 24 levels, but completing the level gives an amount of stars that depends on how fast they did it. So the children finish the levels and play them again to beat their scores. The game keeps them busy playing for a long time. That is why the game is must for the parents.
Features:
Made in Unity Free
Coded in C# Language

The code works well with Unity 5

Can be exported to all stores that Unity supports
iOS 64 bit compatible
iOS 8 and Android Lollipop Compatible
Smart Rate App Button
Facebook Page Like button
Easy to re-skin and setup
2D Graphics and background music are easy to change
Graphics are watermarked
Support of the majority of devices
24 levels and maps
Simple and child-friendly interface
Royalty Free Sounds and Music integrated.
The documentation is included with project to ease out the process of reskin.

Customer Reviews
Anouk Tétrault
"Lovely "
Love the graphics... support is good.
Talbot Duval
"Just what i expected.."
Easy to reskin and launch :) :)
Talbot Duval
"Just what i expected.."
Easy to reskin and launch :) :)