Unity Game Template - Paint The Rings
Unity Game Template - Paint The Rings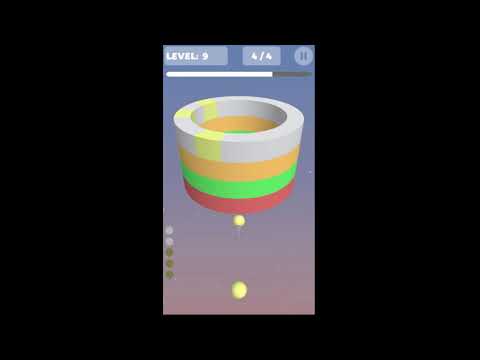 Paint The Rings is an exciting endless one-touch game in which you touch the screen to shoot the ball. Try to avoid the colored pieces and paint all the rings to complete the level before you run out of time. The game is ready to release straight out of the box, and it can also be easily customized to make it even more engaging to your players. Supports for PC/Mac, iOS, Android, etc!.
APK Demo: http://www.mediafire.com/file/bczulio7i2sh4l9/Jumpy+Helix.apk
Features:
Addictive one-touch gameplay
Smooth control, eye-catching graphics
Endless level, config levels right in the editor
Reward system to get second chance
Free-to-use assets (fonts, sounds, music, model, etc.)
Multiple ad networks: Admob and Unity Ads
Native share Android/iOS
Facebook/Twitter share
Optimized for mobile
Ready to publish out-of-the-box
Requirements:
Requires Unity 2017.3.1 or higher versions
Xcode to build for iOS
Download the source code (zip file)
Create a new folder, put the zip file into it and extract that zip file using WinRAR or 7zip
Use Unity 2017.3.1 or higher versions to open the source project (the folder at step 2)
Go to Assets/Paint_the_Rings you will find a file named: Paint The Rings.pdf. All the information about how to config gameplay parameters, ads parameters, how to change textures, sounds and other stuff are included in that documentation.
Got questions about the product? Ask it from the product owner.
* Login Required