Neon Six OneTouch Unity 3D Game Template
Neon Six OneTouch Unity 3D Game Template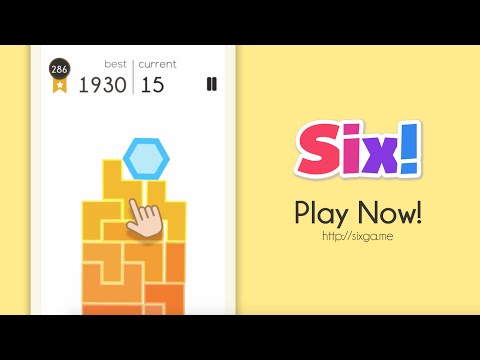 Six is top on app and play store charts.
It sounds easy, but when the hexagon starts to roll or the tower tilts, and with pressure of high scores you'll find it's not as easy as you originally thought. If the removal of the blocks topples the tower or the hexagon gains momentum and rolls off the screen, then it's game over and you have to start all over again.
CHECK OUT:
APPS MADE WITH THIS TEMPLATE:
https://play.google.com/store/apps/details?id=com.DieBackStudios.CrownFall&hl=en
Buy Neon Six! reskinned version and make it yours
Don't let the opportunity go by, RAKE in dollars with banner, interstitial and video ads.
BUY NOW!!!
FEATURES
- Optimization: Android 2.3 and higher
- Android Devices: Universal for all Phones & Tables
- iOS Devices
- Ad Networks: AdMob (Banner + Interstitial Ads)
- Google Play Services (Leaderboards, Achievements)
- Rate: Rate Button
- Share: Share Screenshot Button
- Unity Integration Instructions
This package comes with documentation which is very helpful even for developers with no unity experience.