Jump Car Complete Project
Jump Car Complete Project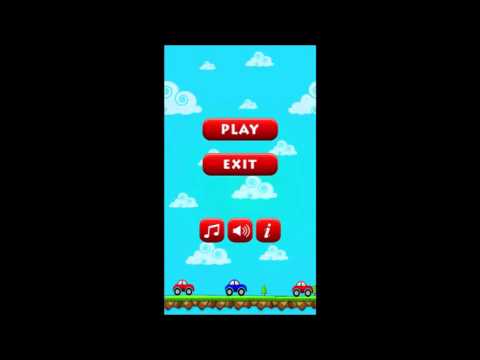 Jump Car a 2D endless game in which you got to make the car jump and take it to higher levels. Avoid the red cars make your blue car jump all over to the top.
Coded in C#
Interactive Menu Screen
Endless and level based gameplay
Unique Statistics board Included which shows the following
Current score
Best score
Today's score
Average score
Total score
Total jump
Game played
Android and iOS Compatible
Made with Unity Free: No need for a "PRO" license for the code
Ad Networks included: Charboost Ads for IOS version and Admob Ads for Android version included
Multi Device and Multi Platform: since the game has been made in Unity, you can upload it on all App Stores Unity Supports. Also the gameplay has been tested on Android/ Apple Phone Devices and Tablets.
Free Royalty free music included: Music can be re-used as it is free for commercial use and distribution.
Easy to Reskin: Change to any theme you wish easily by simply changing the 2D images.
Documentation is available with the project for setup and launch.
Customer Reviews
Demi Miles
"Nice graphics "
.colorful graphics loved them the most, easy gameplay free of bugs and error.
Jonathan Crouch
"Fun to play, nice support "
Got full support from the developer team on various issues. :)
Vanja Åberg
"waiting for latest source code "
The source code for the published app is different from the one sold here.
Got questions about the product? Ask it from the product owner.
* Login Required