Hoppy Rushy Unity 2D Game Source Code
Hoppy Rushy Unity 2D Game Source Code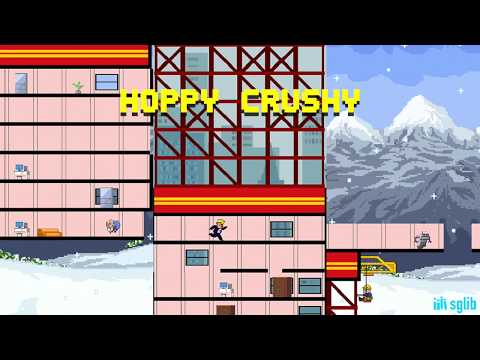 Hoppy Rushy is a super simple, excitingly fun and surprisingly addictive game suitable for people of all ages. Simply tap to make the character jump, try to rise as high as possible and don't fall because it'll hurt :). It's not as easy as it looks!
This template was made with Unity C# and optimized for iOS and Android devices. It is a complete, ready-for-release product. It comes with all the desired features: ads, iap, leaderboard, achievement, sharing (GIF & PNG), rating prompt, notification, etc. The template was designed with flexibility in mind. With the help of the detailed documentation, you'll be able to customize and get it to the stores in no time.
To test in-app purchase without being charged, follow these steps:
- Login to your browser with your testing account
- Join our beta testing campaign
- Add the testing account to your Android device
- Test with the above demo APK
FEATURES:
Full game ready for release.
Cute pixel-art graphics.
Lots of built-in characters ready to be unlocked with coins.
Daily reward system for better retention.
All assets (sounds, fonts, models, sprites, etc.) are free for commercial use.
Optimized for iOS and Android.
Full C# source code.
Detailed documentation.
PREMIUM FEATURES:
This template includes Easy Mobile Plugin to provide following features:
Supports AdColony, AdMob, Chartboost, Heyzap and Unity Ads (AdMob, Chartboost SDK integrated out of the box)
Use different networks for banner, interstitial and rewarded ads (e.g. use AdMob banner ads, Chartboost interstitial ads & UnityAds rewarded videos at the same time). Feel free to pick any combination you like.
In-app purchasing (coin packs and remove ads)
Leaderboards and achievements
Gameplay recording and exporting to GIF for sharing
Native sharing (GIF and PNG images)
Native rating prompt (rate my app)
Push notification using OneSignal
REQUIREMENTS:
Unity 5.5.0 or newer.
Xcode to build for iOS.
Please see the included documentation for detailed instructions on setup and reskin.