Flappy Scream Go Bird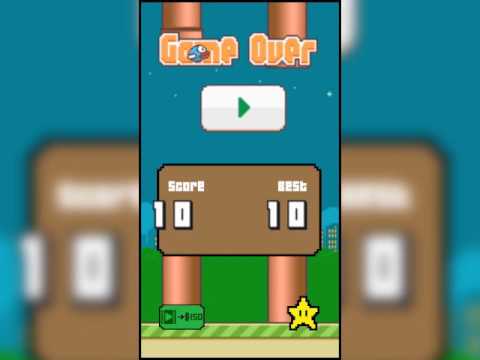 Flappy scream go : eighth note game will make you lose your voice ! Scream, shout, blow, whisper and use all kind of sounds to flappy the little birds ! yasuhati shouting will help you in this task ! Play this scream go game with all your friends and family ! You will scream and shout all together to make the bird go through the pipes in this game.
Sound and voice games are the future of video games, it is a first step in virtual reality, that is already present in the market actually. Flappy screaam go : eighth note is here to let you remember the golden age of the famous flappy game. Now, you have many birds to purchase to play with.
Compete with your friends and family and let's see who can scream go and shout louder than the other !
This game includes a smooth gameplay, with some nice bird characters.
You can also adjust the microphone sensitivity in the scream go game.
I bet this game is going to be really addictive, so be sure to keep your voice safe from scream too much without an eighth note of musician.
_______________________________________________________________________________________
Regarding the requirements, Flappy Scream Go : Eighth note uses the microphone to make the birds jump.
Thanks for reading, and have fun in Flappy scream go !
You will need Unity 5.x to edit the game.
Admob is already included, you only have to set your Ids
Juste create a new Unity Project and Import the Package.
The sprites are set separately to be properly reskinned.
Extra Information
APK LINK : https://drive.google.com/open?id=0B5CvEbLrE-fJa1hjWGNzVzF5MjA