10 Premium Unity Mobile Games Bundle
10 Premium Unity Mobile Games Bundle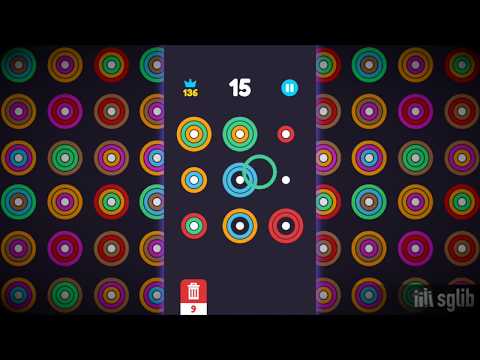 This bundle contains 10 premium Unity mobile game templates. Each template is a complete, high-quality game carefully made and tested. They come with all the required features and functionalities to bring your users the best gaming-experience as well as give you the best monetization opportunities: advertising, in-app purchases, virtual currency, leaderboard and achievements, social sharing, push notifications, native rating request, and more. Most of them come with dozens of unlockable characters. Two of them come with 100 levels each, and a level editor for you to add new levels. All the templates share the same setup procedure for ads, in-app products, leaderboards, etc. so you can dramatically shorten the configuring time and get your games up and running quicker.
In short, this bundle gives you 10 complete, highly customizable, full-featured templates so that you can build and release your own games in the shortest time possible. Better yet, it is now 83% off: only $139 - or just $13.9 per game! A real bargain, isn't it?
Please preview the demo APKs & documentation of 10 games in this bundle:
1. Draw.Game APK | Documentation | Link
2. Epic Roll APK | Documentation | Link
3. Dashy Worm APK | Documentation | Link
4. Brain 100 APK | Documentation | Link
5. Free Fall APK | Documentation | Link
6. Shooty Clocks APK | Documentation | Link
7. Circle Crash APK | Documentation | Link
8. Flap Up APK | Documentation | Link
9. Emoji Sliding Down APK | Documentation | Link
10. The Rings APK | Documentation | Link
Here're the common features of the templates in this bundle:
FEATURES:
- Full games ready for release.
- Same setup procedure for all templates -> faster workflow.
- Many built-in characters ready to be unlocked with coins (Dashy Worm, Free Fall, Circle Crash).
- 100 built-in levels + level editor to build more levels (Draw.Game and Shooty Clocks)
- Daily reward system for better retention.
- All assets (sounds, fonts, models, sprites, etc.) are free for re-use in your commercial games.
- Optimized for iOS and Android.
- Full C# source code.
- Detailed documentation.

PREMIUM FEATURES:
- Supports AdColony, AdMob, Chartboost, Heyzap (with mediation) and Unity Ads for banner, interstitial and rewarded ads
- In-app purchases
- Leaderboards and achievements (iOS Game Center and Android Play Game Services)
- Records gameplay and exports GIF images for sharing (Dashy Worm, Epic Roll & Flap Up)
- Shares GIF or PNG screenshots to social networks
- Native rating prompt (rate my app)
- Push notification using OneSignal
REQUIREMENTS:
- Unity 5.5.0 or newer​. Works with Unity Free.
Each template in this bundle comes with its own user guide PDF with detailed instructions for setup and customizing. Please find these files in the corresponding template folders.
Got questions about the product? Ask it from the product owner.
* Login Required