Casino Slots Unity 3D Complete Project
Casino Slots Unity 3D Complete Project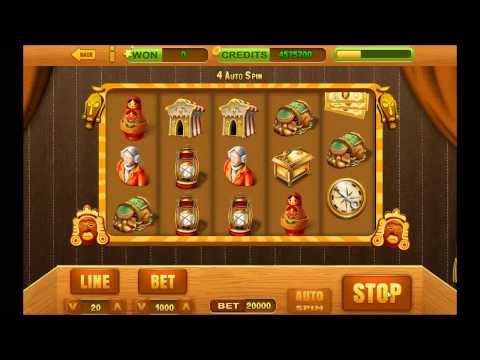 Presenting to you one of our most top performing games.
The casino category is one of the best categories to develop a game for. Reason why? It renders excellent earnings even with less number of downloads.
We have had our share of excellent earnings with this project and wish for you to attain the same success with this one!
FEATURES :
---
1) High ECPM
2) A Game changer in terms of earnings
3) High Quality code
4) Made in Unity software and can be ported to Android, Amazon and any store Unity supports, The code works well with Unity 4.5 to 4.6 versions
5) Made using C# coding
6) Can be enhanced easily
7) Has 4 Micro Games
8) Has a high retention rate
9) A source code necessary for creating your own App empire.
10) Facebook Share function on wins
11) Coins In App Purchases Bundles
12) Level Based
13) Graphics are watermarked.
The documentation is included with project to ease out the process of reskin.
Customer Reviews
Drew Richardson
"decent code "
Very decent code not much of errors in it.
Chanel Dotson
"problems "
faced many issues while launching it on Android
Jerod Kelley
"applause for support "
Developer has been very good in providing his support because the plugins had to be updated to take out iOS build but the replies received were quick and to the point.
Justice Hughes
"Excellent support "
excellent support from these guys, was having a few issues with the code and they sorted it out very quickly for me
Jonatan
"Go for it "
Code is very good , almost free from any kind of bugs, changing graphics was one of the easiest task to be performed in this project :)
Layne Valencia
"Code is effective "
Code is good and effective, works very well. developer keeps on providing his support from time to time that helped me do changes in the game
Caroline
"high price but good code"
Was easy to use, but I thought the price was high.
Salman Bhatt
"simple project that works"
Its a good simple source code for slots game. Got some good number of internal games too in it. The developer also helped me on how to setup additional rooms with downloadable content from my server. Good music with the game too.

Recommended.
Ethan Reed
"Works well "
error free, easy to enhanced.