Treble Hop Complete Android iOS Project
Treble Hop Complete Android iOS Project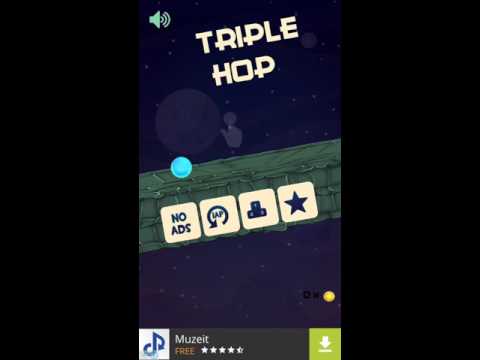 Treble Jump is a very interesting game, in which you have to jump as much as three times to avoid colliding with obstacles. Number of downloads for this games has crossed 1500 in one week or so, and numbers are counting.The premise of the game is simple: the game spawns obstacles after a constant interval of time and the player which is a ball, has to jump those obstacles to survive and collect coins. Score is updated on every successful jump. Features such as InApp purchases, Facebook and twitter sharing, chartboost along with others give this game template an edge over other templates. Another plus point of the game is that, it can be reskin very easily, Everyone who has a little knowledge of programming can reskin it with ease.
Made in Cocos2d-x
Includes iOS and Android
Optimized for ios9
All resolutions Supported
InApp Purchases
Easy Reskin
Facebook and Twitter Sharing
Chartboost, Admob,Applovin
Vungle and Adcolony
Flurry Analytics
Appirator
You can download the documentation which is provided with the project.
How to Reskin
We've already made a tutorial for one of our template i.e. Runner Kit. This might be helpful for you.
https://drive.google.com/file/d/0B5-RfBatv-b8b1lPSXNYSlFPSzA/view
How to setup Android. 
https://www.youtube.com/watch?v=k2Xsu0uAErQ
Got questions about the product? Ask it from the product owner.
* Login Required