Run Floor - One Touch Game Unity 3D Source Code
Run Floor - One Touch Game Unity 3D Source Code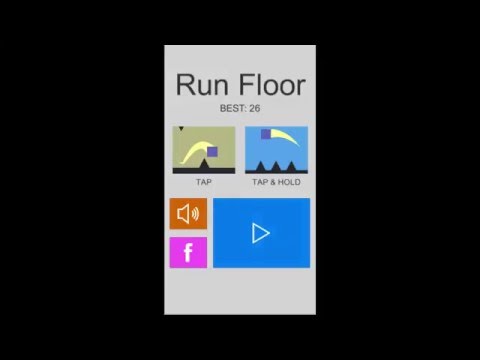 Run Floor is a complete Unity game template and ready for release with Admob Integration

WED DEMO | ANDROID APK | DOCUMENTATION

OPTIMIZED FOR MOBILE

READY TO BUILD AND PUBLISH

HOW TO PLAY

Run Floor is an endless arcade platformer with a twist!
Run and jump your way through endless amount of floors and deadly spikes! How long can you survive?
+ Tap to perform a low jump.
+ Hold to jump higher.

Very Fun! Game for everybody!


+ Nice sound and graphics
+ Simple gameplay, just tap and tap
+ Monetization with Admob integrated
+ Addictive gameplay
+ Total C#, Easy to reskin, easy to play, easy to understand, total in c#, perfect to learn.
+ Works on all platforms: Android, iOS, PC, Mac, etc

Please rate my file, Thanks!

Please read the tutorial file in project