Apple Watch & iOS - Guess the logo / picture / icon / emoji game
Apple Watch & iOS - Guess the logo / picture / icon / emoji game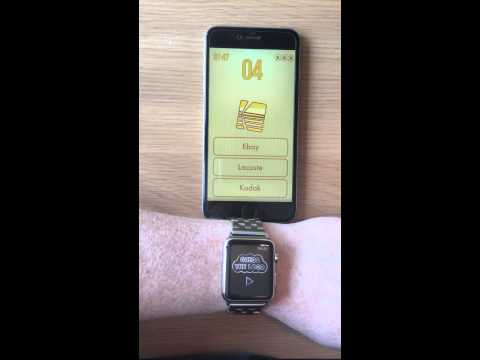 Apple Watch is here and here is your chance to launch your very own Apple Watch Game!
Guess The Logo is a great template and can be re-skined in hundreds of different ways!
Guess the Logo
Guess the Emoji
Guess the Brand
Guess the Cartoon
Guess the Movie
Guess the Car
Guess the Product
Guess the Game
Guess the Character
The list goes on....
So what does this package include?
Xcode Template for use with iPhone, iPad and Apple Watch (Written in Swift 1.2)
Full easy to follow and detailed re-skining instructions for the Xcode Project
You can also use the art included in this template to publish you own "Guess the Logo or Brand" Game
Mac
Xcode 6.4 or lower - This is written in Swift and needs Xcode 6.4 - I can provide a copy of 6.4 for free if you cannot download a copy from Apple.
SImply change the logo images in the file, add the correct answers to the game and then publish!
Full re-skin instructions included!
Got questions about the product? Ask it from the product owner.
* Login Required