Follow The Line - Universal Template iOS & Android
Follow The Line - Universal Template iOS & Android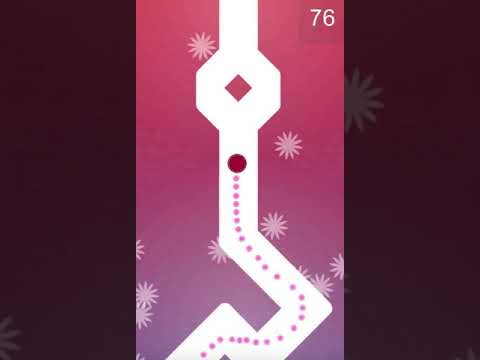 Follow The Line Game Clone !
No programming skills required..!!
Universal Template iOS & Android
Don't miss that trend, buy and upload your game tomorrow to the app stores!
Don't loose your time with useless apps, try this game template and climb the top Charts! The game is simple to play hard to master. The goal of the game is simple jump ball the best you can to make the highscore you can , the game very easy to reskin too!!!
This game is made in Buildbox (a Drag and Drop game maker). Very easy to edit this game.
Buidbox is a true Drag and Drop creating software. Simply import images, assign them properties and move them around your game scene.
Elegant and simple finger-runner in new improved beautiful form.
Keep your finger on the screen to play.
Stay inside the line and walk through randomly generated path.
• Are you patience?
• Can you cotrol yourself?
• You get frustrated easily?
• Never mind… Just Follow the line !
I try to provide to my client the perfect clone in the app industry for the hottest trends today
! Total Game Reskin 30 minutes and Upload to Store
! Need help? Full Support by My Amazing Team
! How you are Going Make Money you ask, very easy Don't miss that trend game
BUILDBOX VERSION : 2.2.x
Simple One Touch Gameplay
Perfect Follow The Line Clone
Endless Fun
Universal Project
Export your game to different platforms such as iOS , Android, Windows, and more.....
Multiple AD NETWORKS like ADMOB, CHARTBOOST etc
IAP : remove ads
Share the game with a screen shot of the game field with a custom message via facebook, twitter, whatsapp, gmail…
Review button on the gameover screen
Saves High Scores
Very easy to reskin
Compete with Friends, Family with Game Center Leaderboards
Made with buildbox game engine (http://buildbox.com)
With Buildbox:
Open Buildbox project.
Replace current sprites with your own.
Build and export project.
Without Buildbox
1. Change the colours of the sprites used for tiles, backgrounds and the player in the respective source folder.
2. Rebuild project in eclipse (Android) or Xcode (iOS).
Extra Information
Watch Gameplay- https://www.youtube.com/watch?v=hN-XK8tfZC0
Got questions about the product? Ask it from the product owner.
* Login Required