Mr Squares Cocos 2D Game Project
Mr Squares Cocos 2D Game Project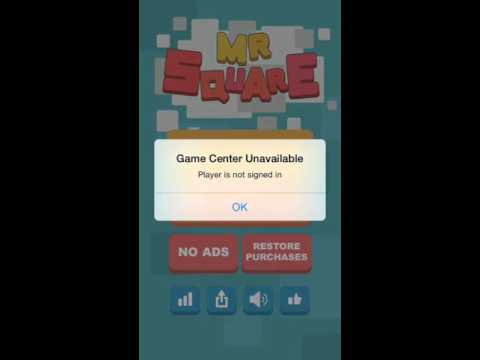 The task is simple, you need to paint all the floor! It would be easy for Mr Square, but the floor is so slippery that he always slide till the end of the path. As if that wasn't enough, you can't cross an already painted floor. Ok, so the simple task isn't that simple! Mr Square will need your help to solve all those puzzles!
Some features of the game template.
There's 50+ levels distributed into 5 chapters.
Easy to add more levels and chapters
There are 6 different characters, you can choose the character you like most
CRAZY OBSTACLES such as Walls, portals, directional boosters.
Easy to add more characters.
SHARE YOUR VICTORY AND CHALLENGE YOUR FRIENDS, You can send challenges to your friends by many different platforms
Made in Cocos2d-x
Includes iOS and Android
Optimized for ios9
All resolutions Supported
InApp Purchases
Easy Reskin
Facebook and Twitter Sharing
Chartboost, Admob,Applovin
Vungle and Adcolony
Flurry Analytics
Appirator

We've already made a tutorial for one of our template i.e. Runner Kit. This might be helpful for you.
https://drive.google.com/file/d/0B5-RfBatv-b8b1lPSXNYSlFPSzA/view
How to Setup in project in Eclipse for android Version
https://www.youtube.com/watch?v=k2Xsu0uAErQ
Got questions about the product? Ask it from the product owner.
* Login Required