Galaxy War 2D - retro spaceship game made in Pixel Art. Buildbox project included. Monetization tools are ready
Galaxy War 2D - retro spaceship game made in Pixel Art. Buildbox project included. Monetization tools are ready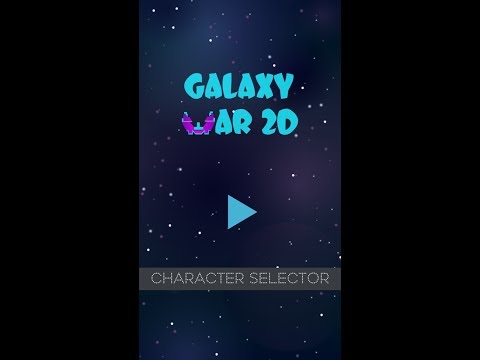 ABOUT
Here is a complete NEW casual game project which is very easy to reskin
The app code is created from scratch
Don't miss your chance to add this challenging and addictive game in your portfolio
INCLUDED
iOS project (xcode)
Android project
Complete reskin guide
Extra Bonus:
Complete BUILDBOX 2 Drag & Drop Project which will allow you to edit levels and export the game to other platforms such as Android, iOS, Windows Desktop, Windows Desktop EXE, Windows Store, Amazon, OSX.
GAME FEATURES
multiple characters with different characteristics
leaderboard button (Game center integrated)
share button
rate button
restore purchases mechanism
MONETIZATION
Ads SDKs integrated:

AdMob banner shows each Game Over screen,
Chartboost interstitial (static or video) shows each 3rd Game over screen

Remove ads button
Ads mediations supported: Admob, Chartboost, AppLovin, LeadBolt, Facebook ads and Revmob (you can add them using Buildbox easily if you need)
Complete guide to reskin is included.
There you will find an explicit step by step instructions on How to EASILY install and reskin the app, change game name, images, sounds, icons, ads and change all the IDs.
Also one more easy way to reskin is to use Buildbox Software (they have 30-days free trial)
Got questions about the product? Ask it from the product owner.
* Login Required