BRICK BREACKER - Arkanoid - Bricks Breacking BUILDBOX PROJECT
BRICK BREACKER - Arkanoid - Bricks Breacking BUILDBOX PROJECT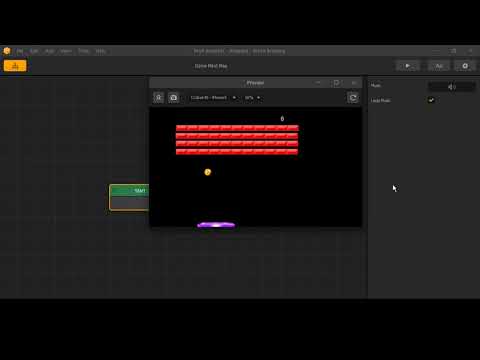 A Very Hyper Addictive Game which you will find fun, cute and for all ages
The Mission is to solve as many math operations as you can.
This game is very fun, so let's play this game.
The goals is Beat your High Score. This game is made by SotoUniversity in Buildbox.
-You can easy place your Ads ID Admob.
-Project have good program architecture and High quality images.
-This game is made by SotoUniversity in Buildbox.
-Very easy to re skin and hyper addicting game with Flat style graphics.
Buildbox is a breakthrough game creation experience. Creating games is as easy as dropping images into the software, making changes to their properties and hitting play.
BuildBox project will allow you to edit levels and all the graphics and also export it to platforms such as Android, iOS, Windows Desktop, Windows Desktop EXE, Windows Store, Amazon and OSX.
This File Include : BBDOC file Buildbox Project
I'm a professional in the area of games, I've been studying for some time and I see that I already have the ability to be promoting and offering my work.
Features : Universal (phone & tablet) Visual and Sound Effects Ad-Mob Game Template Easy to Re-skin
Requirements : Buildbox 2 or Above Eclipse ADT Or Android Studio Java JRE 7 or above
-You can change settings all of game process, it's easy, you just need to change value in settings file.
-You will be able to setup Ad-Mob in just a minute by inserting your ads IDs and nothing else!
-Project have Easy Structure and you can contact us for solve your problem!
Extra Information
Clone Arkanoid or Bricks Breacking