Ball Jump - Buildbox Project .bbdoc File
Ball Jump - Buildbox Project .bbdoc File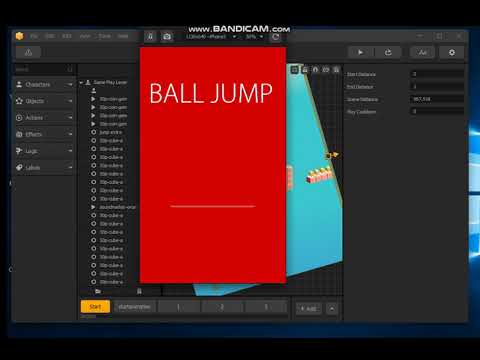 This is the best clone of popular game Ball Jump. You can make money easily with this template.
This is only Buildbox 2.2 .bbdoc file. No android or ios files. You can edit game levels and export your game to any platforms. (Ex: Android, iOS, Windows Desktop, Windows Desktop EXE, Windows Store, Amazon, OSX.)
BuildBox 2 Project
65 Scenes
20 different ball
Simple One Touch Gameplay
BBDoc file
AdMob Ad Banner
AdMob Interstitial
Game Center
Sharing Buttons
IAP: Remove Ads
Endless Highly-addictive Game
Time is very important. Don't waste yours. This is your changes to make money.
Project modification is easy in buildbox. You should look https://www.buildbox.com/tutorials/