Gary Adventures Android Native Game Source Code
Gary Adventures Android Native Game Source Code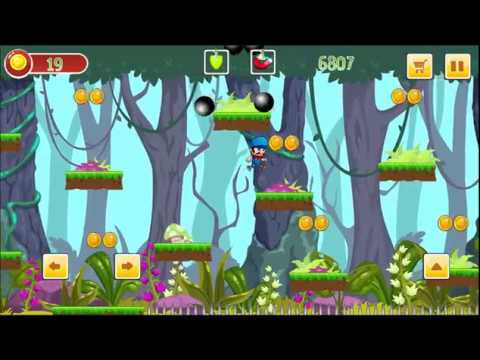 Gary World is a classic platform game similar to platform games that combines old school game play modern playability.
No need to explain how this will remind you of our favorite old platforme games but it's definitely another 8 bit style game the older geeks will appreciate.
Gary must pass so much threats to run to target world.
You are the first person gaming experience emotional and exciting.
You will enjoy adventures full of danger with Gary.
The game has a lot of traps, monsters, and unexpected situations through each level that we have built.
In heat jungle adventure, Gary must pass so much threats to run to target world.
The game is easy to control it has 3 buttons move right + move left and jump.
Easy, intuitive controls
3 worlds with +40 well designed levels (more coming soon)
Over 6 enemies and obstacles
Complete game including UI.
Easy to reskin.
Power-ups, features and new physics.
In-Game purchases.
AdMob and Intersitial Ads
Universal app on Android. Runs on all devices and tablets.

We provide full support so when you have questions, we're here to answer. Hope you are as excited as me about this one. So let's get reskining.
Full documentation included when you purchase this item